30 / Jan / 2021
Project: Restaurant Proost by El Loco, Vlaardingen (The Netherlands)
El Loco has been a household name in Vlaardingen and its surroundings for over 20 years. In this Spanish restaurant they serve homemade tapas and delicious main courses. Since june 2020 El Loco moved to the PROOST! building and is now called PROOST! by El Loco. Lightinova took care of the lighting for the new location.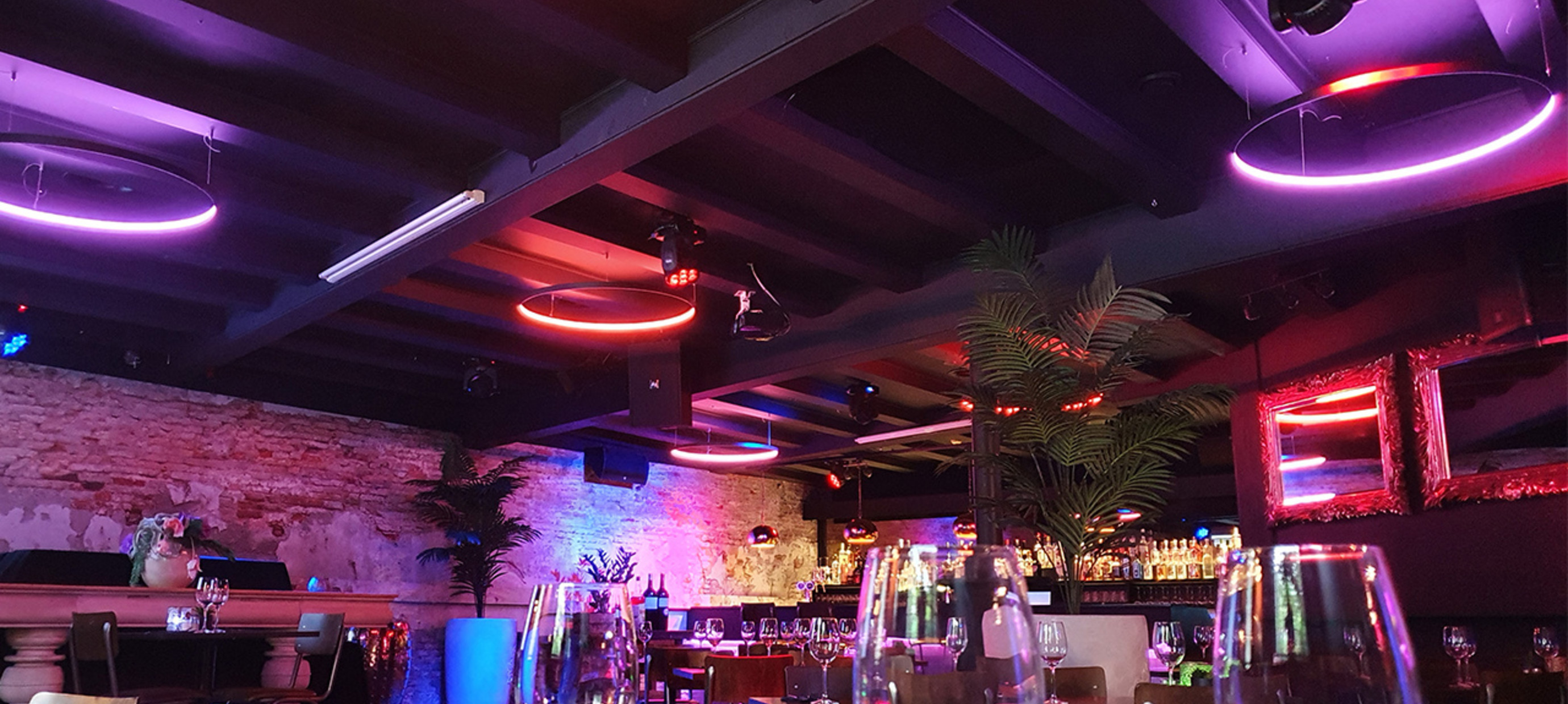 Project: Restaurant PROOST! by El Loco, Vlaardingen (The Netherlands)
Lighting: Lightinova
Used products:
- LED ring pendant lamp HALO
In this luxurious Spanish tapas restaurant 'Proost by El Loco', Lightinova supplied the lighting. We took into account the wishes of the client. This restaurant is also often transformed into a café or party room, so the lighting must be suitable for different purposes.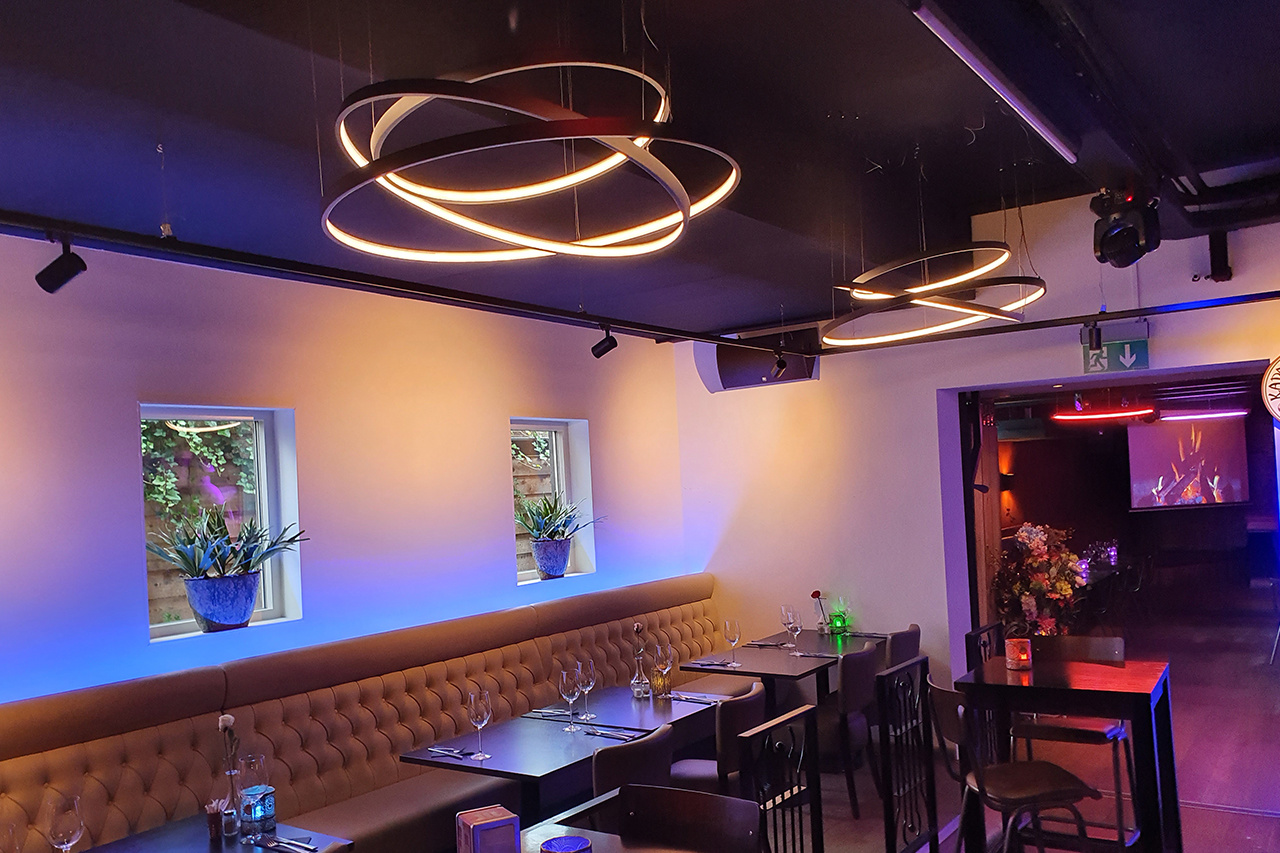 Our HALO gives a luxurious appearance that provides atmospheric light for the restaurant, but when the restaurant changes to a party room, the lighting can also change to a cosy atmosphere.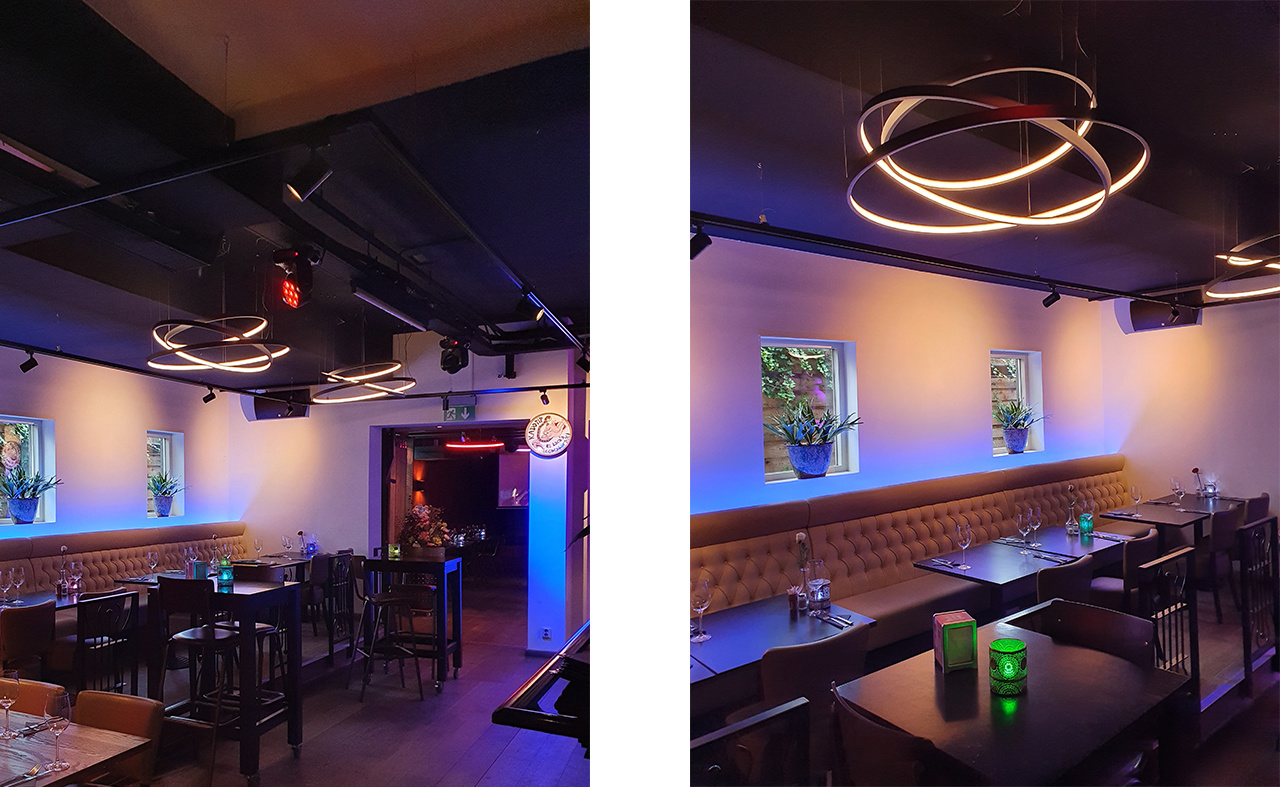 The LED ring pendant lamp HALO is very versatile, which makes this fixture extremely suitable for this restaurant. The HALO can be fitted with different colour temperatures and for this project we used RGBW. The HALO lamps can be fitted with HUE compatible LED lighting. This also makes it possible to control the lighting with the PHILIPS HUE app.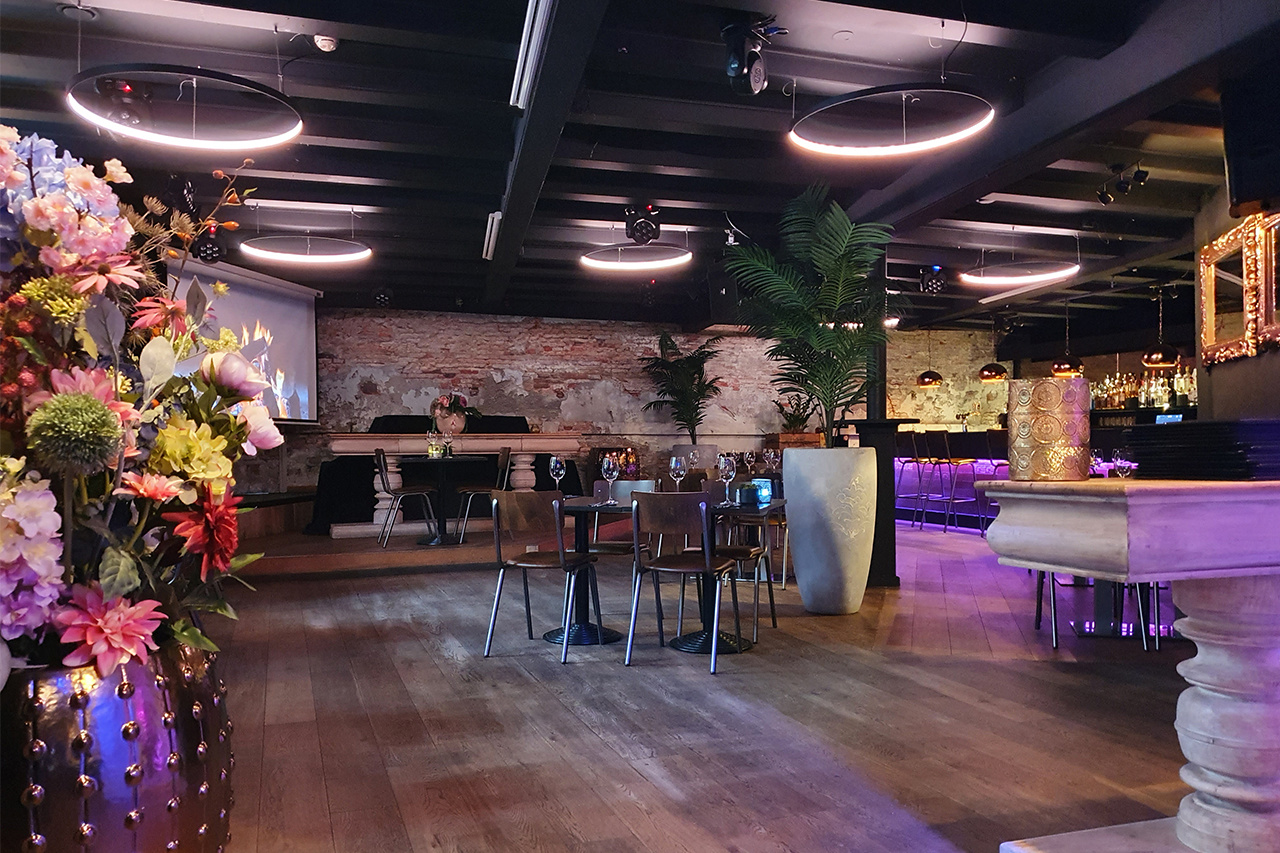 The lighting is easily colour-changable, allowing warm white light to be used in restaurant settings and easily transformed into coloured light for the party atmosphere.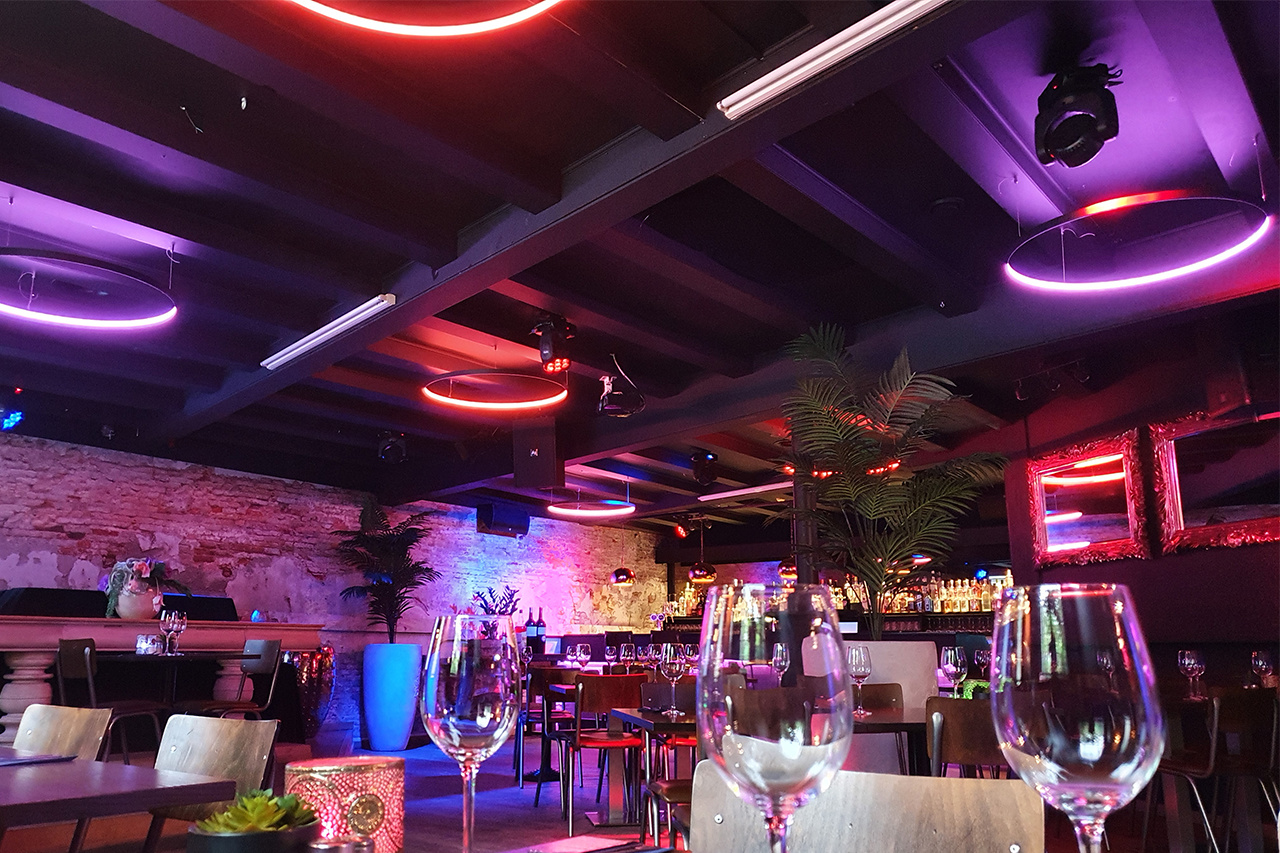 In this project, the HALO pendant lights can be controlled in groups, which means that they can also be controlled separately from each other and each lamp can take on a different colour. The result is a versatile lighting and a very satisfied client.