26 / Jan / 2023
Project: Flexible lighting with CLIXX Slim, Rotterdam (the Netherlands)
Flexibility is a must when it comes to lighting for a apartment. Different functions are respected in the the open space and the lighting needs to fit in seamlessly. In this apartment, the CLIXX SLIM magnetic track lighting system was used to suit these requirements.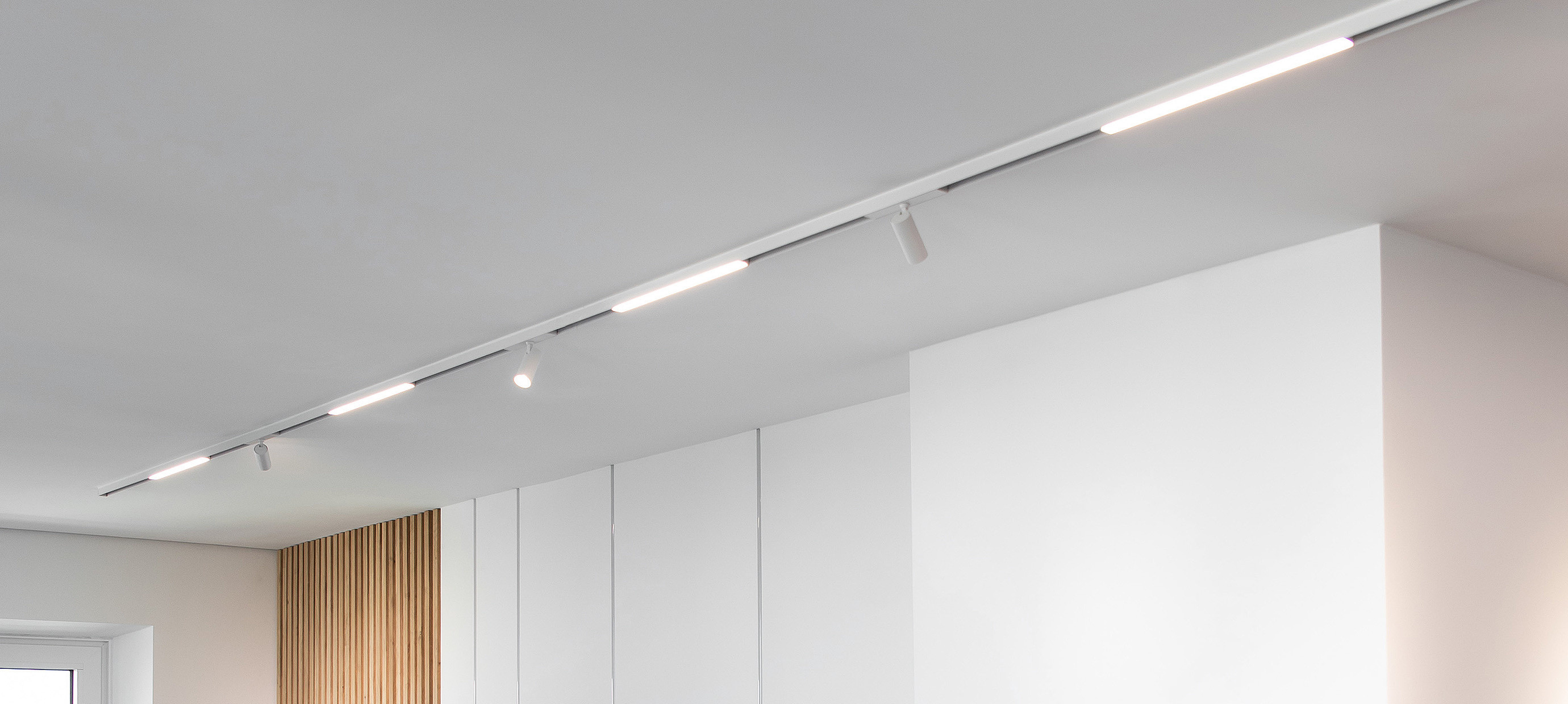 Project: Flexible lighting with CLIXX Slim, Rotterdam (the Netherlands)

Lighting: Lightinova
Photography: Jip Neele
Used products:
- CLIXX Slim magnetic track system
The CLIXX magnetic track lighting system fits any interior and moves effortlessly through any room. Various corner connections make it possible to realize other shapes in addition to a straight line. A connection is created between different functions in the room when the lighting runs through it. A 90° corner joint was chosen to connect the living area and the kitchen, in which the lighting design is flexible.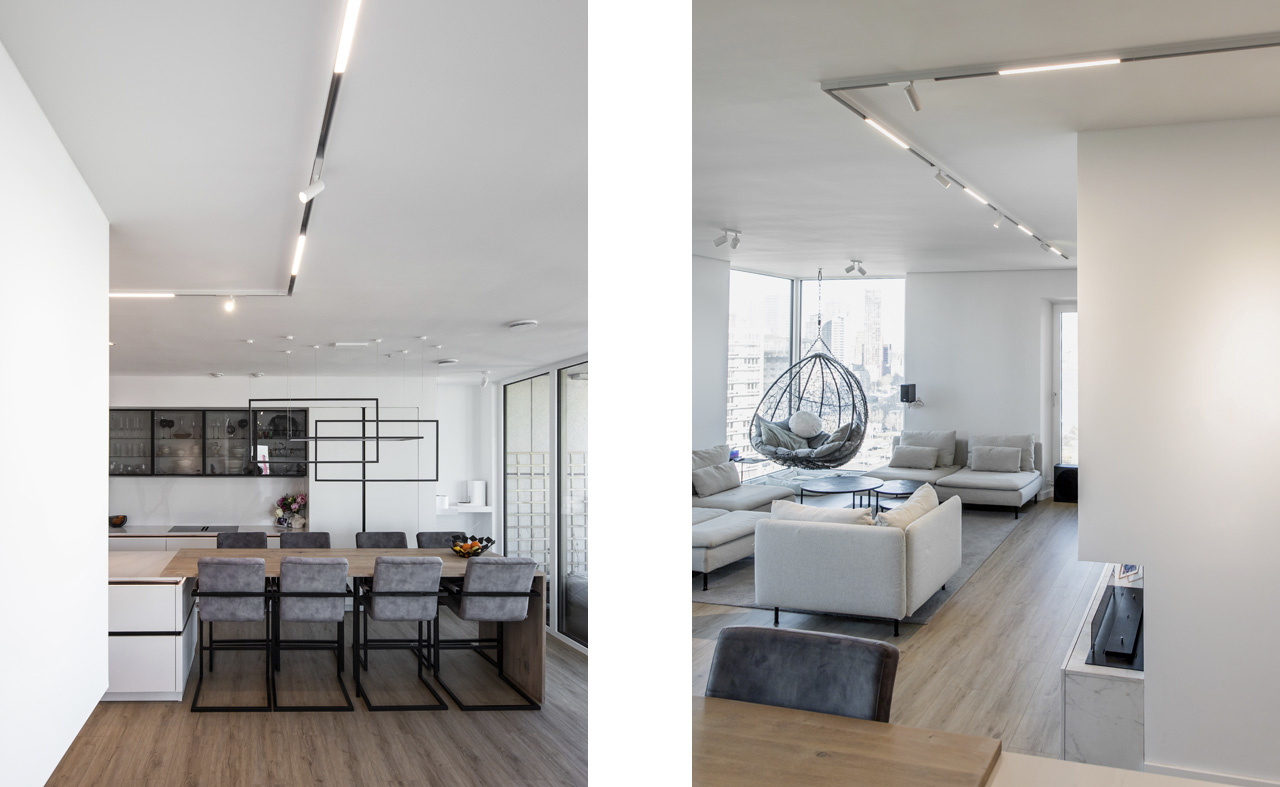 Different installation types allow CLIXX to be installed in all base surfaces. Surface-mounted profiles for surface mounting in all bases or (semi-)recessed mounting in non-plaster ceilings using the reccesed kit. Trimless recessed profiles for seamless connection in plaster walls and plaster ceilings. Pendant profiles for suspended installation on any ceiling surface. For the living room and kitchen, semi-recessed profiles were chosen in this project. The profiles minimally come out of the ceiling and the profile looks optically thinner. In the bedroom, trimless recessed profiles are integrated for a minimalist look in the ceiling.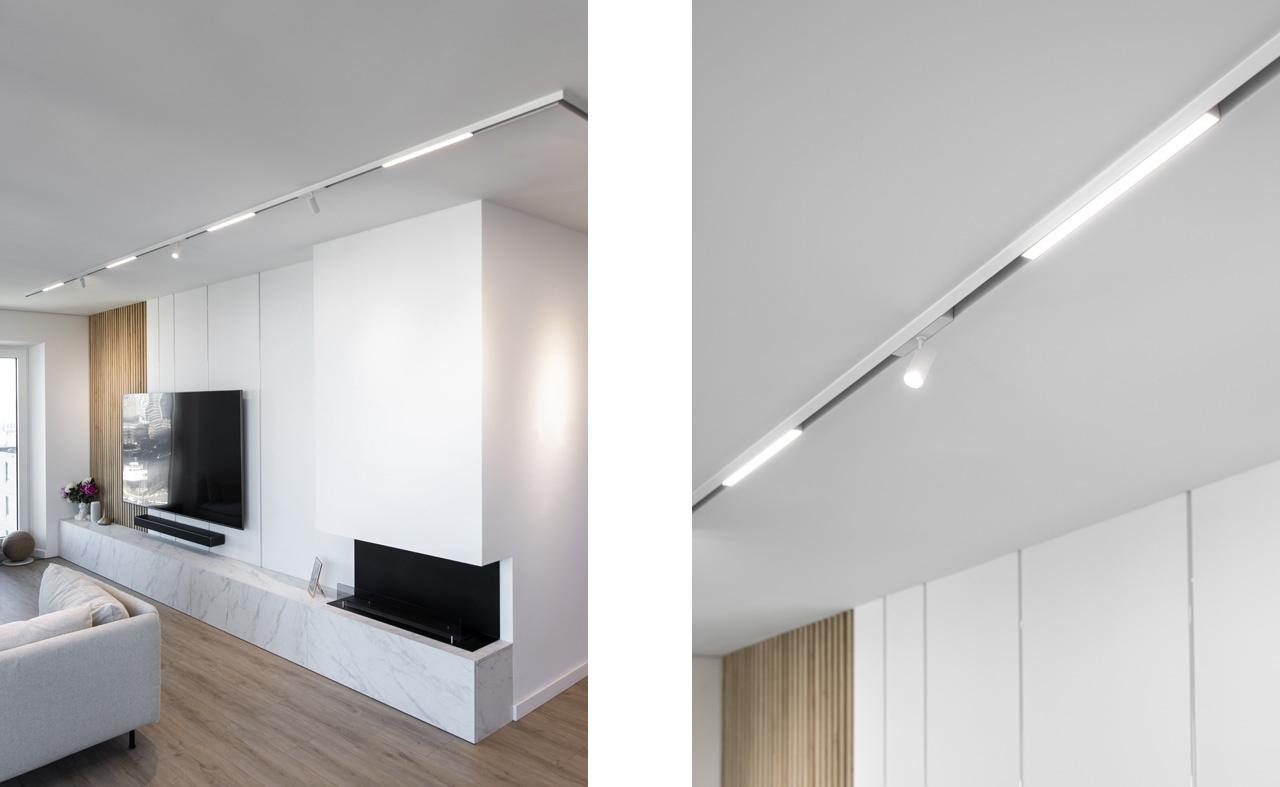 The CLIXX light modules are magnetically connected to the track. Different light modules provide the perfect light for every application. Fold20, Line40 and Spot35 alternate in this project. Linear light modules with high light output provide general lighting and spot modules with bundled light provide accent lighting.
To control individual light modules or to group LED modules, the ZIGBEE option (suitable for Philips Hue) can be chosen. Using a Zigbee hub, the light modules in this project can be controlled.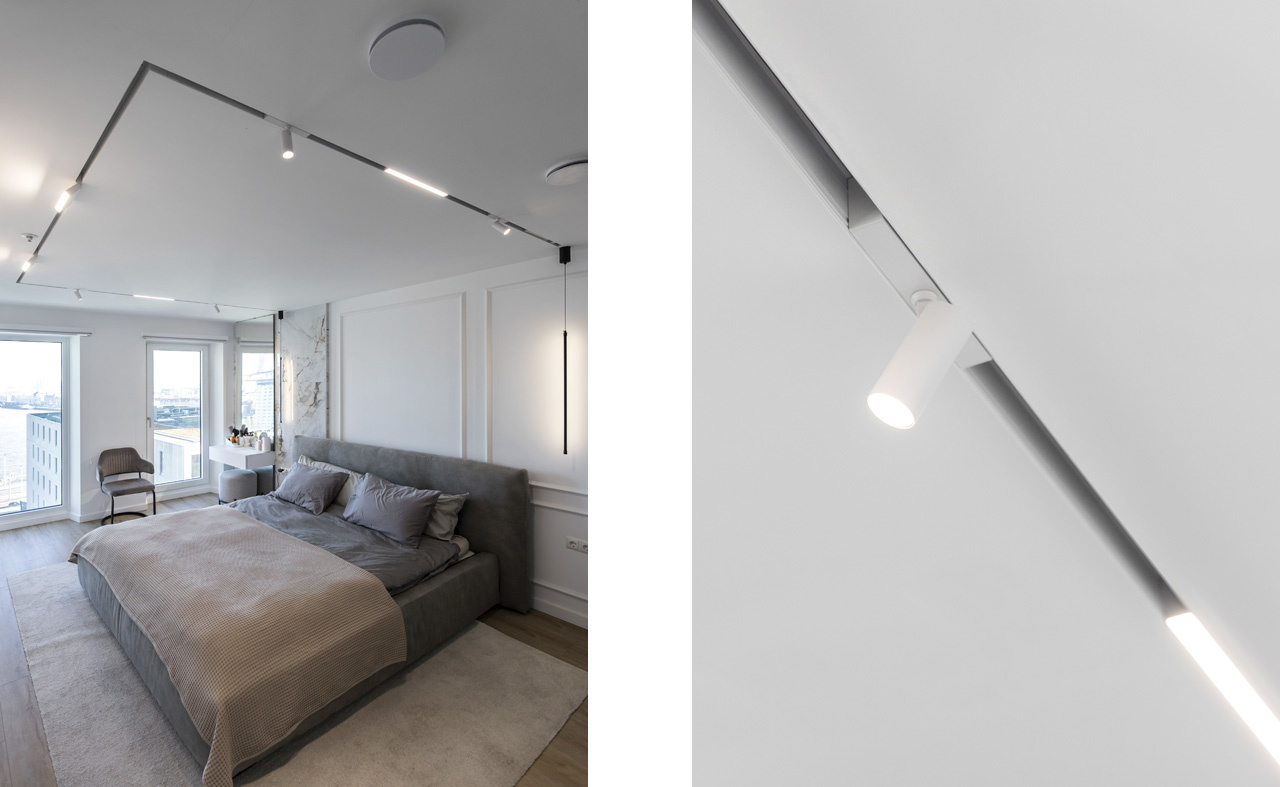 For aesthetic reasons, a white CLIXX SLIM track has been used so that it barely noticed in the ceiling. The white luminaires provide a minimalist appearance and radiate calmness in the flat.
The end result is flexible lighting matching the apartment's design.