25 / Nov / 2022
Project: Velthuizen Kitchens, Woudenberg (Netherlands)
Velthuizen kitchens stands for quality in all areas. No concessions are therefore made in this area. Not only the quality of the kitchen, but all parts of the process. Needles to say this also includes eye-catching light fixtures that add to the overall experience of the kitchen.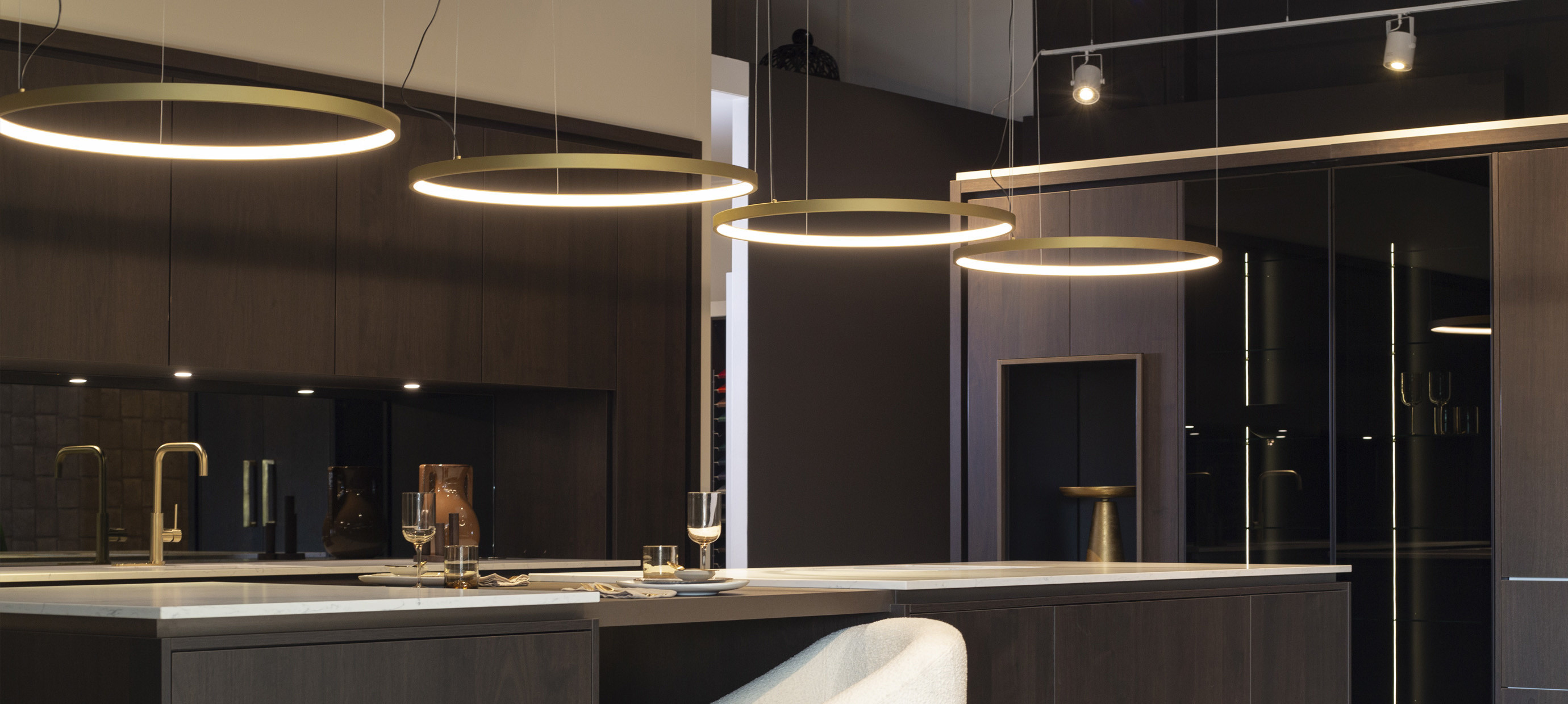 Project: Showroom Velthuizen Kitchens, Woudenberg (Netherlands)
Lighting: Lightinova
Used products:
- LED ring pendant lamp HALO
Lighting above a kitchen worktop is playing an increasingly important role due to the disappearance of the classic extractor hood. Worktop integrated extraction is of course a feast for the eyes, but this eliminates the lighting of the extractor hood. Lightinova offers various lighting solutions for kitchen applications. Good functional lighting is a must, but atmosphere and appearance are just as important. At Lightinova we see lighting as an indispensable part of the interior. By coordinating lighting and interior, unity is created, resulting in a coherent overall picture.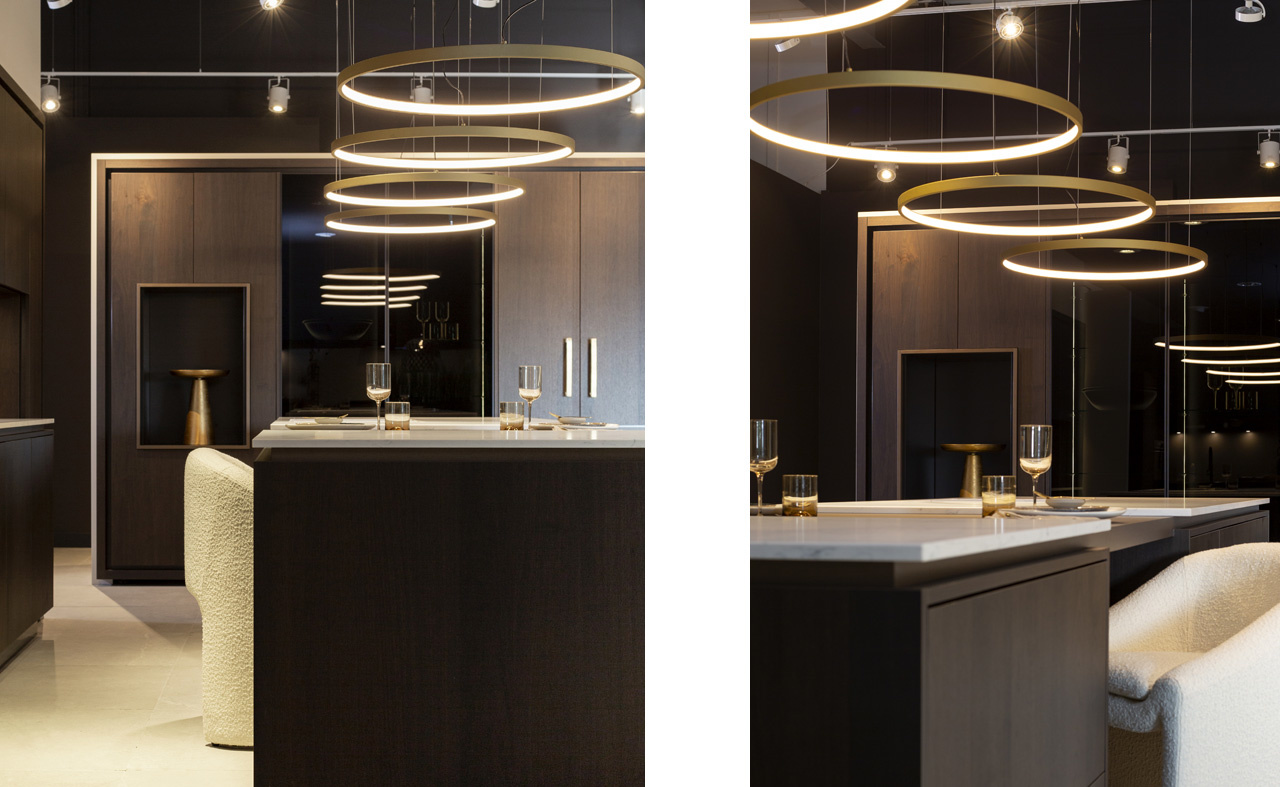 Velthuizen Kitchens made the choice to use our hanging HALO LED ring fixtures above the kitchen island. Four minimalist gold HALOs with a diameter of Ø 790 mm illuminate the worktop. The inward HALO collection is available in sizes Ø400, Ø520, Ø660, Ø790, Ø920 and Ø1200 mm.
By matching the HALO fixtures to the color palette of a kitchen or an interior, it is a true eye-catcher to look at. The gold fixtures match beautifully with the color of the faucet, handles and decoration. In addition to gold, the HALO LED ring pendant lamps are also available in the following colors: black, white, bronze and champagne.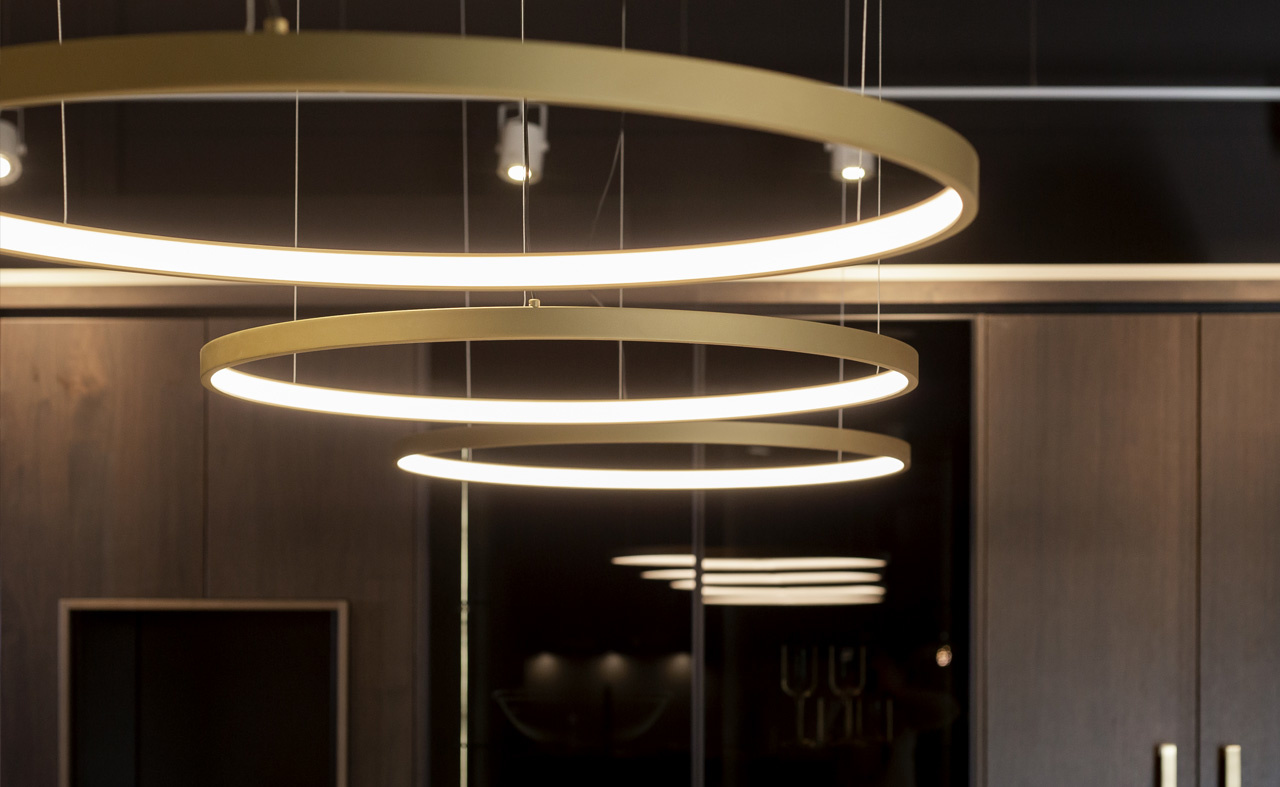 In addition to the aesthetic aspect, choosing the right color temperature is important. Standard 3000K (neutral warm white) is suitable for all applications and incorporated in this project. LEDs with a higher light intensity have also been chosen. The fixtures are triac dimmable, which means that they can be easily dimmed with a universal LED wall dimmer.
Different color temperatures and dimming methods are available, allowing the HALO collection to adapt to customer requirements.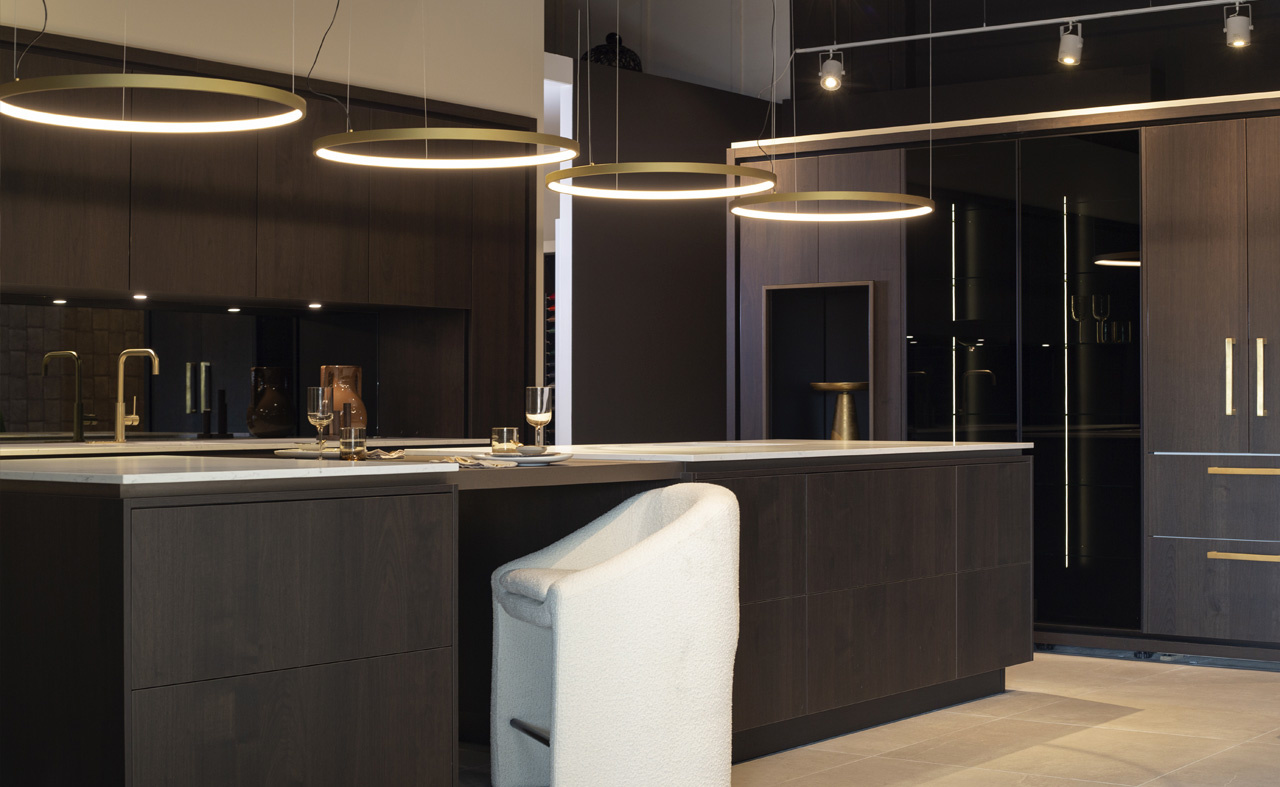 The result is a beautiful attractive kitchen and a very satisfied client.