Flexx recessed LED spot collection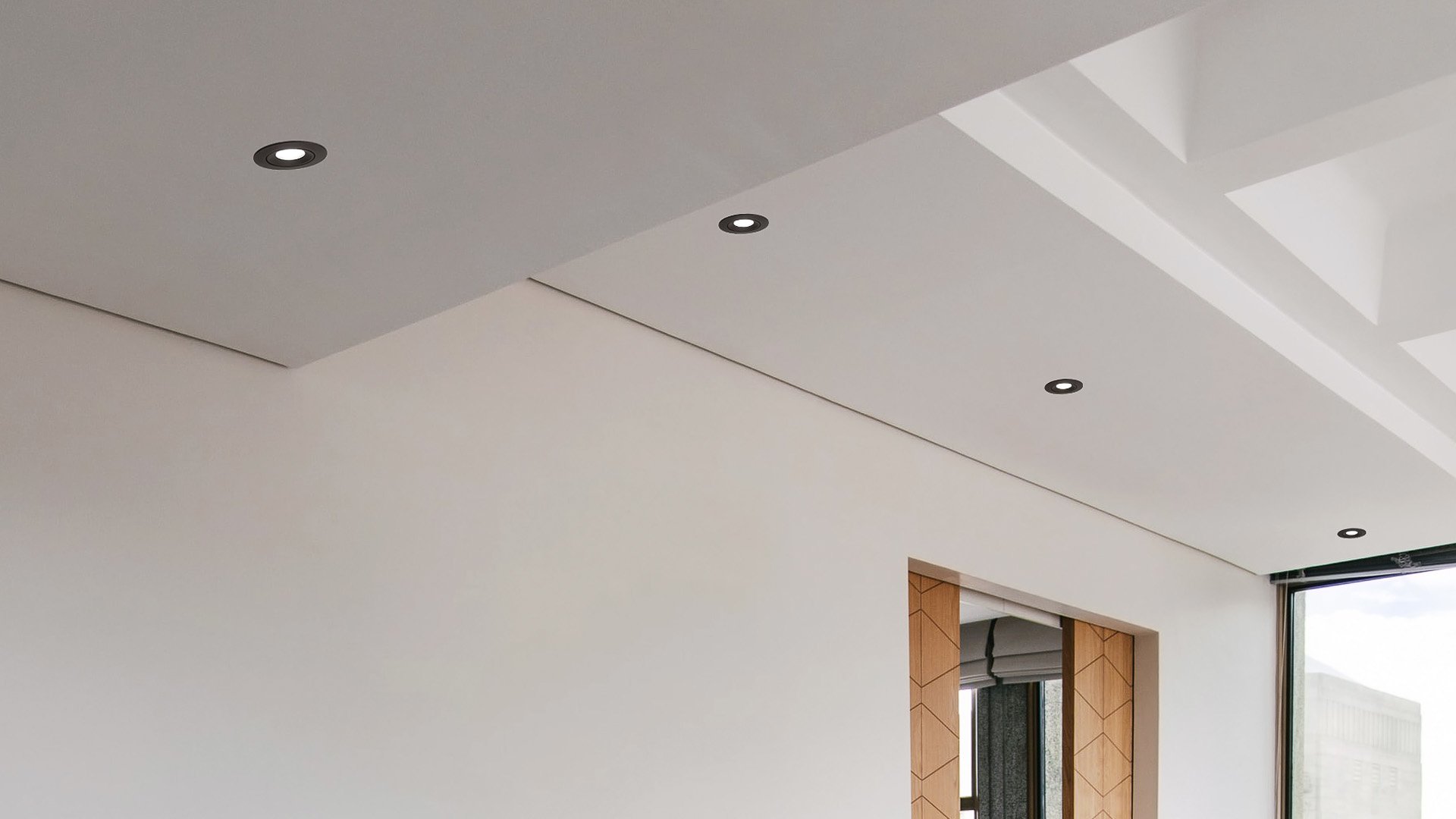 Flexibility in design
The FLEXX recessed LED spot collection is known for its flexibility. The FLEXX spot consists of a separate light module and interchangeable covers. The design easily adapts to any interior style. The FLEXX spot is made of strong durable aluminum and has an IP44 rating. The minimalist cover is only 2 mm thick and available in square and round shape. In addition, the covers of the FLEXX spot are available in four colors: black, white, gold and stainless steel.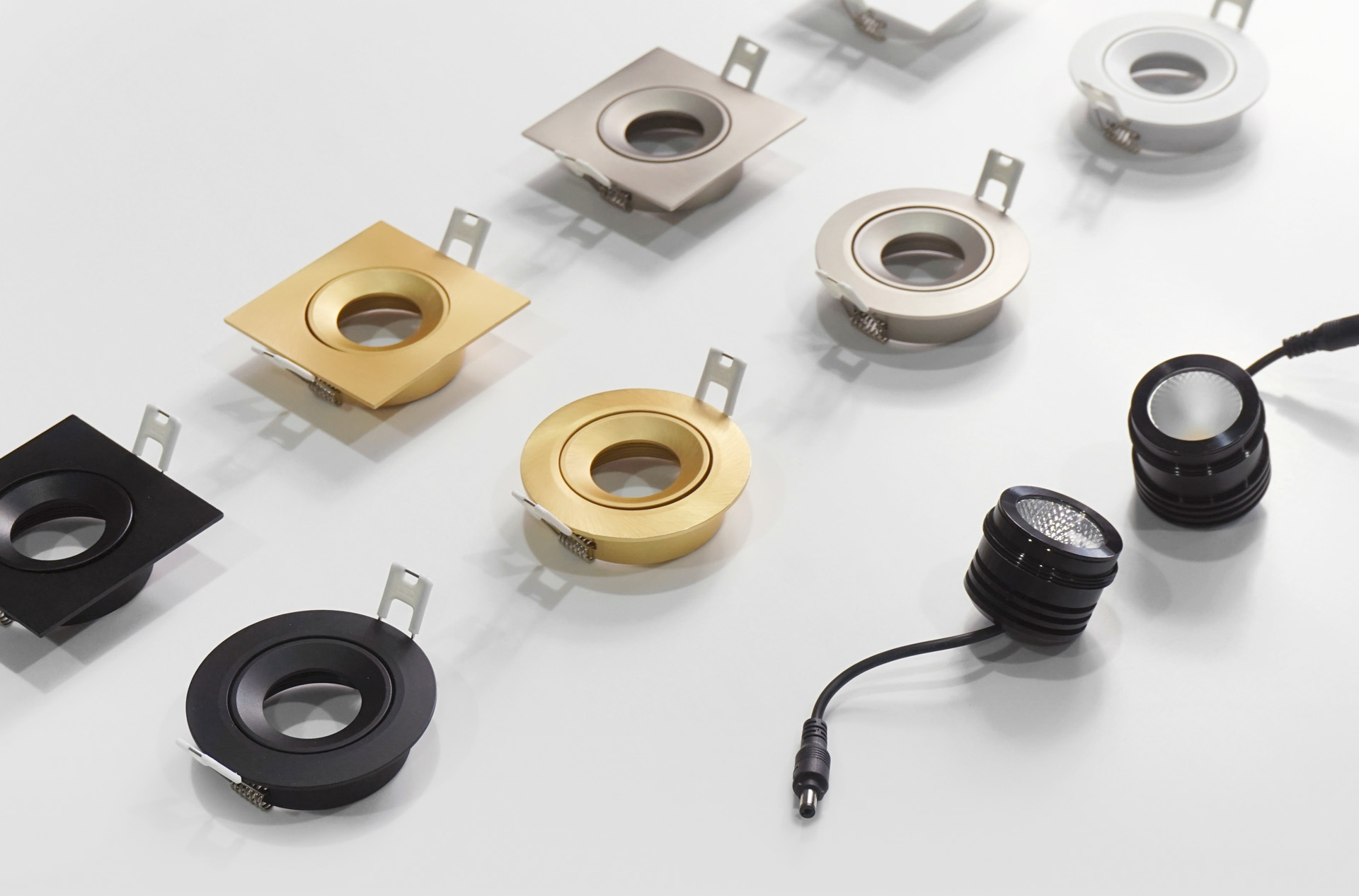 Compact
The compact height makes the FLEXX spot specifically suitable for ceilings with limited vertical clearance. With its heights of just 45 mm and 55 mm for dim-to-warm, this spotlight fits in the tightest of spaces. The FLEXX spot has an outer diameter of 85 mm and a cut-out diameter of 74 mm. In addition to the minimal installation height, the FLEXX spot is easy to install by means of springs.

Highlight with light
Easily illuminate specific objects by tilting the FLEXX spot. With its 5.5 watt and 500 lumen, this minimalist spot provides sufficient lighting with low energy consumption. FLEXX is suitable for residential applications in areas as living rooms, kitchens, hallways, bedrooms etc. but also in public spaces such as hotels, restaurants, shops, showrooms and offices.

Dimming
The FLEXX collection is standard TRIAC dimmable (phase cut) and also comes in dim-to-warm version (cool to warm light / 3000K to 1800K). The TRIAC dimmable FLEXX modules are available in 2700K, 3000K and 4000K. Drivers are included with the modules.