23 / Feb / 2023
Project: Lighting as a centerpiece in a living kitchen, Bemmel (The Netherlands)
The kitchen is a common place where a lot of time is spent. Increasingly, this place is the central point of a house. Functional lighting is essential, but ambience and appearance are just as important.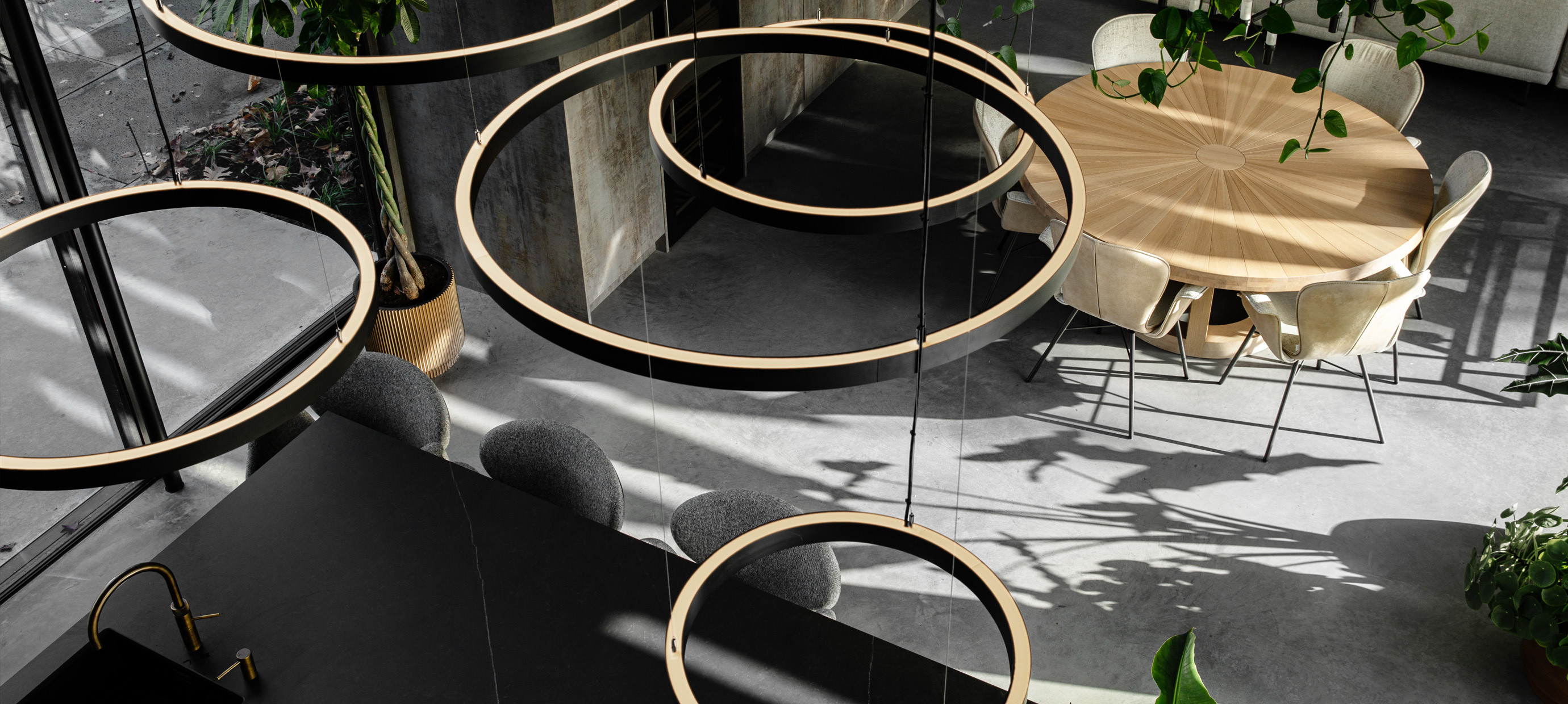 Project: Lighting as a centerpiece in a living kitchen, Bemmel (The Netherlands)
Lighting: Lightinova
Floor: Willem Design vloeren
Kitchen design: Stronati Interieurbouw
Used products:
- LED ring pendant lamp HALO up-down
Functional lighting is essential in a kitchen. Direct light that directly illuminates the worktop is the best choice in this regard. The HALO UP-DOWN collection provides direct lighting through the light source that shines both upward and downward. The diffused light is gradually diffused by the opal cover that closes the luminaire.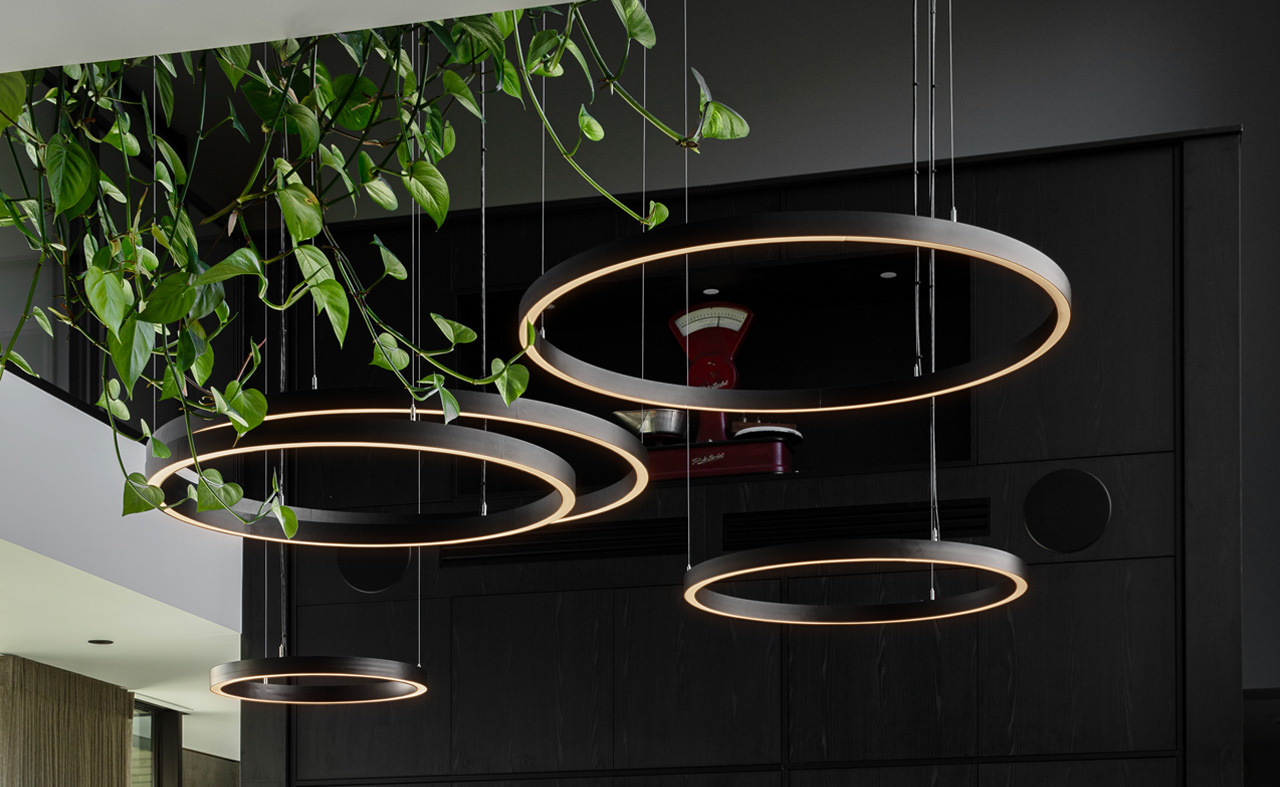 The kitchen is a meeting place with the kitchen island at its center. Atmosphere and appearance are therefore as important as functionality. Different dimming methods for more control are available for the HALO UP-DOWN collection. In this project, smart lighting was used. Easily create extra atmosphere by wirelessly controlling both color temperature and light output via a Zigbee hub such as Philips Hue. The Tunable white option allows you to set the light warmer for extra atmosphere while dining or having drinks and colder as functional lighting while preparing the most delicious dishes.
The robust UP-DOWN profile provides a tough look. Combine several ring lights in various sizes for a unique play of light. Due to the large space of this kitchen in combination with the high ceiling, dimensions: ø1200 mm, ø900 mm and ø600 mm have been used. The HALO UP-DOWN collection is available in the dimensions: ø600 mm, Ø900 mm, ø1200 mm and an impressive showpiece of ø1800 mm. The high ceiling is highlighted by the UP-DOWN luminaire's upward lighting.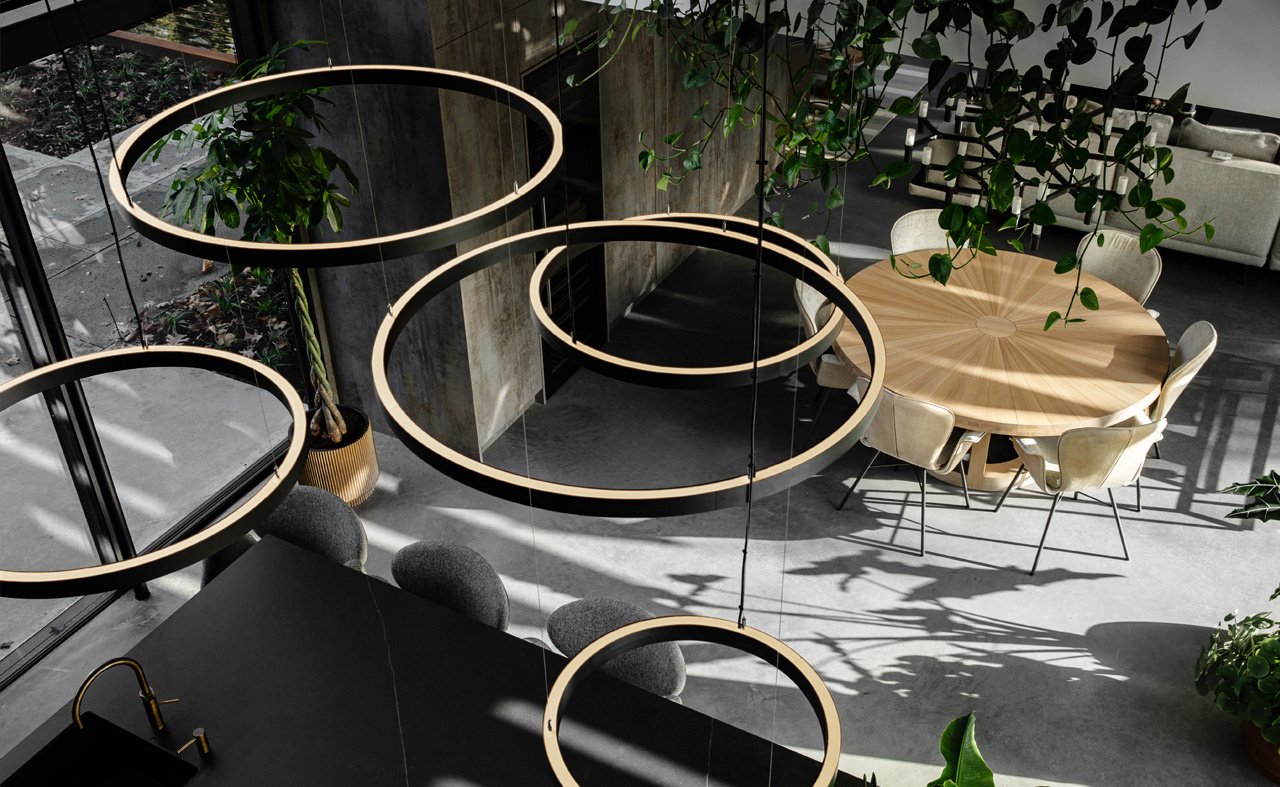 The result is a true eye-catcher that highlights the central point, but also provides functional work lighting.