Alabaster natural stone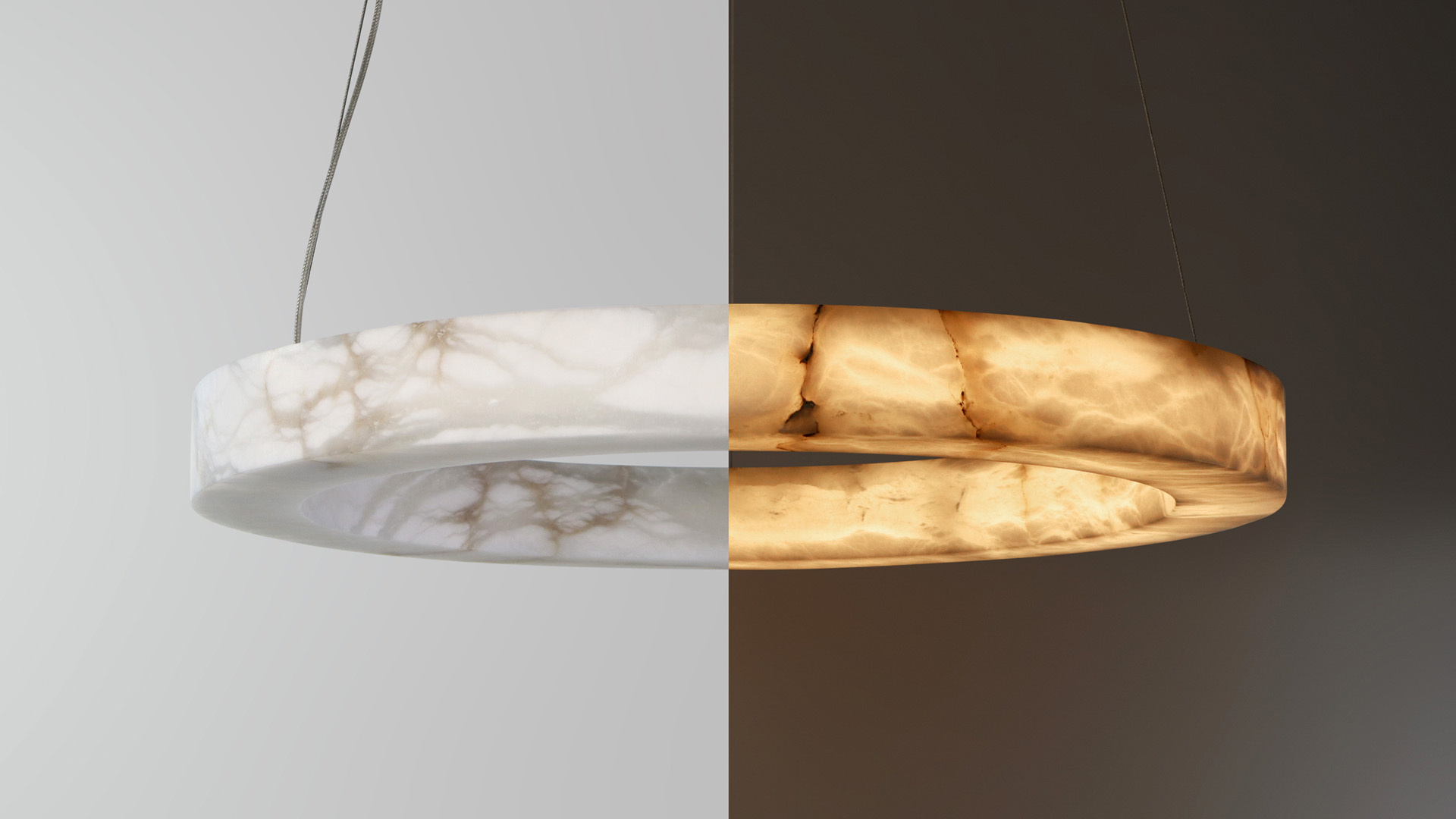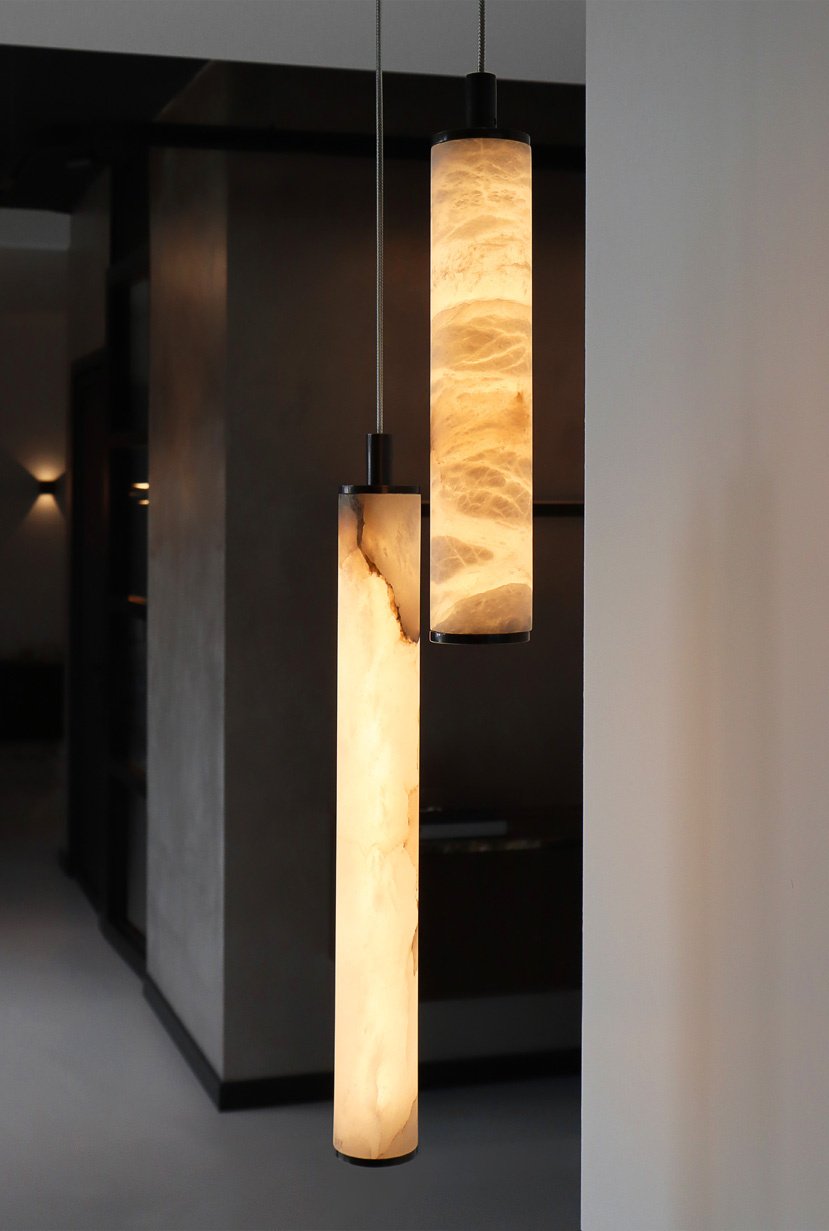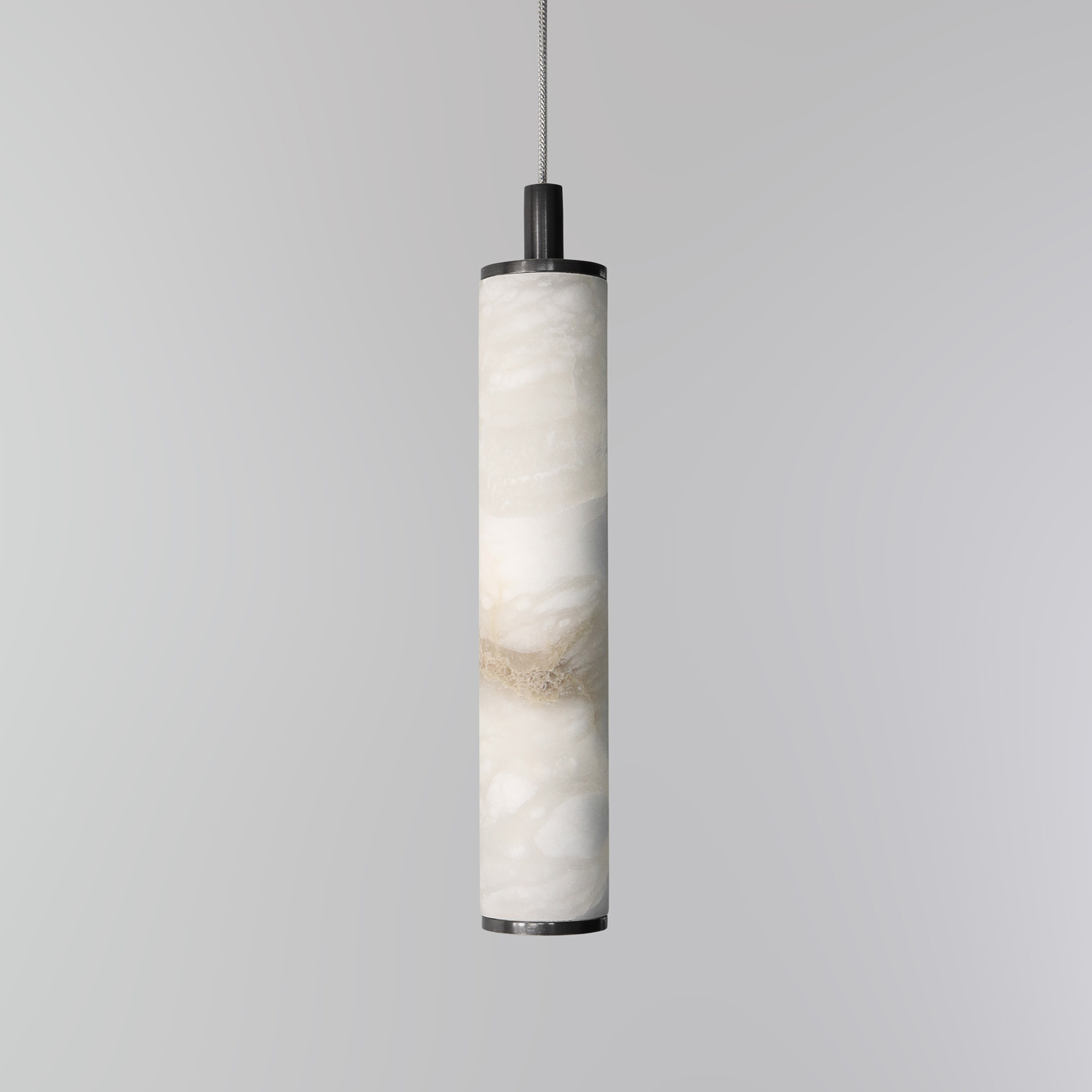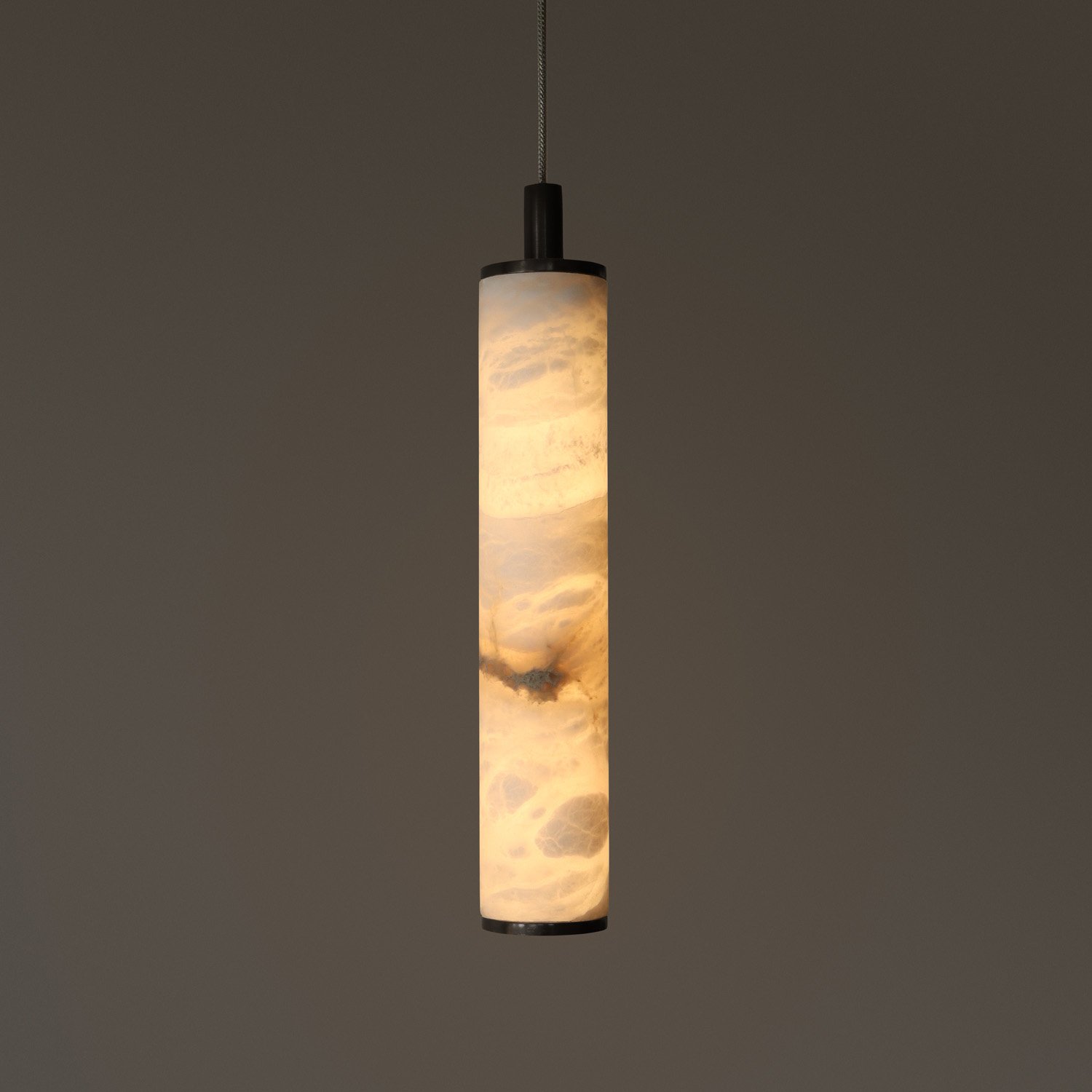 TUBE 250/400 suspended
Add a touch of luxury and elegance to any interior with the alabaster TUBE LED pendant lamp. The alabaster TUBE LED pendant light can be hung individually or grouped together to create a captivating lighting arrangement.
TUBE 250 Alabaster suspended lamp
Each piece of alabaster natural stone has a unique vein pattern, so that no two pieces are the same.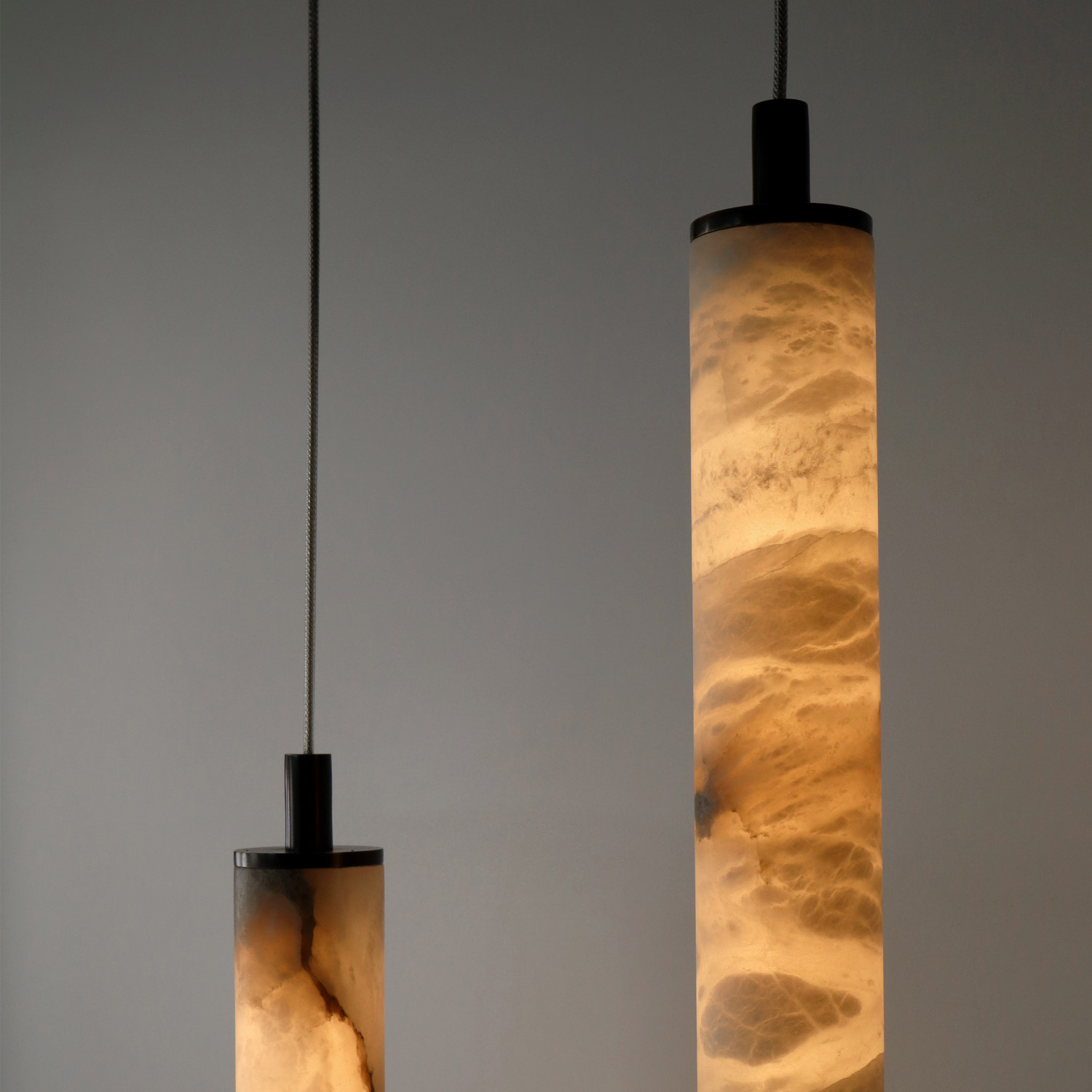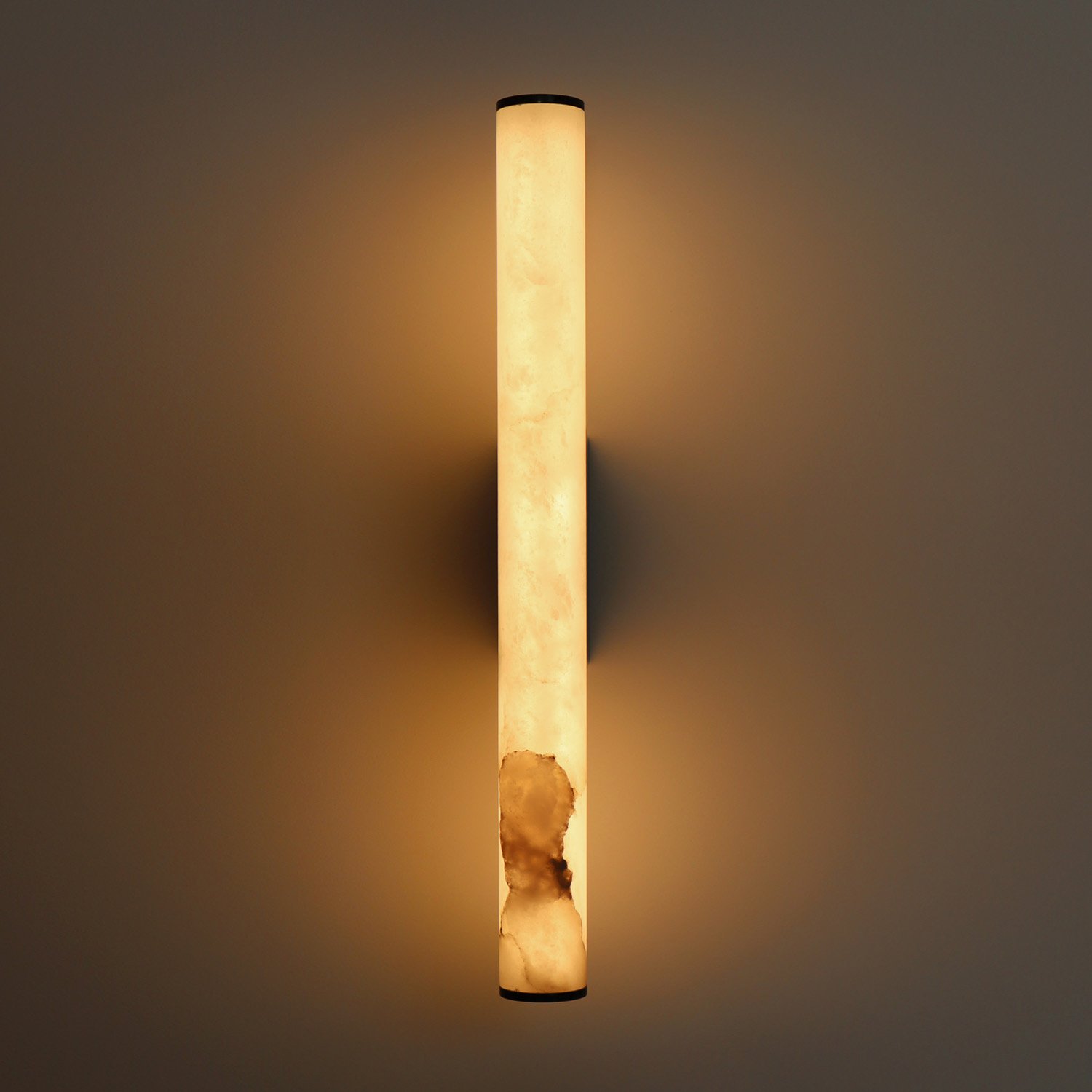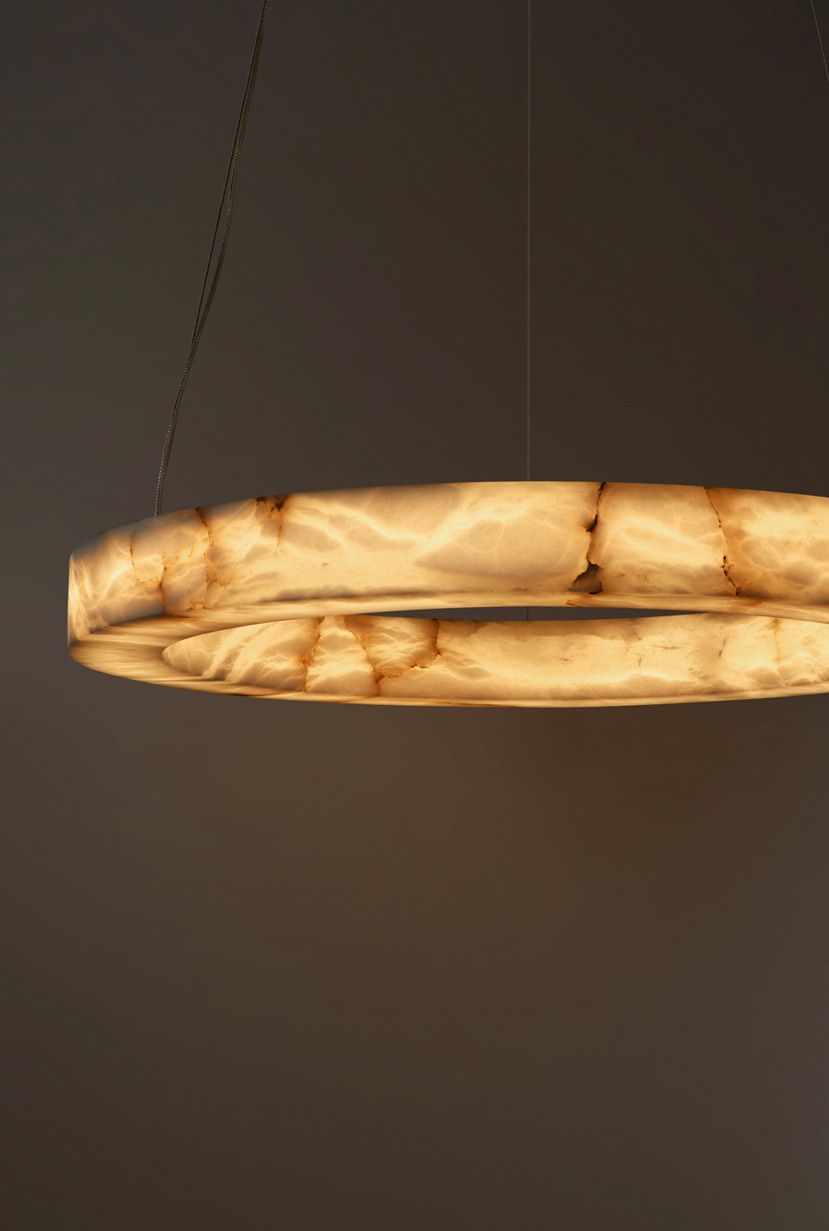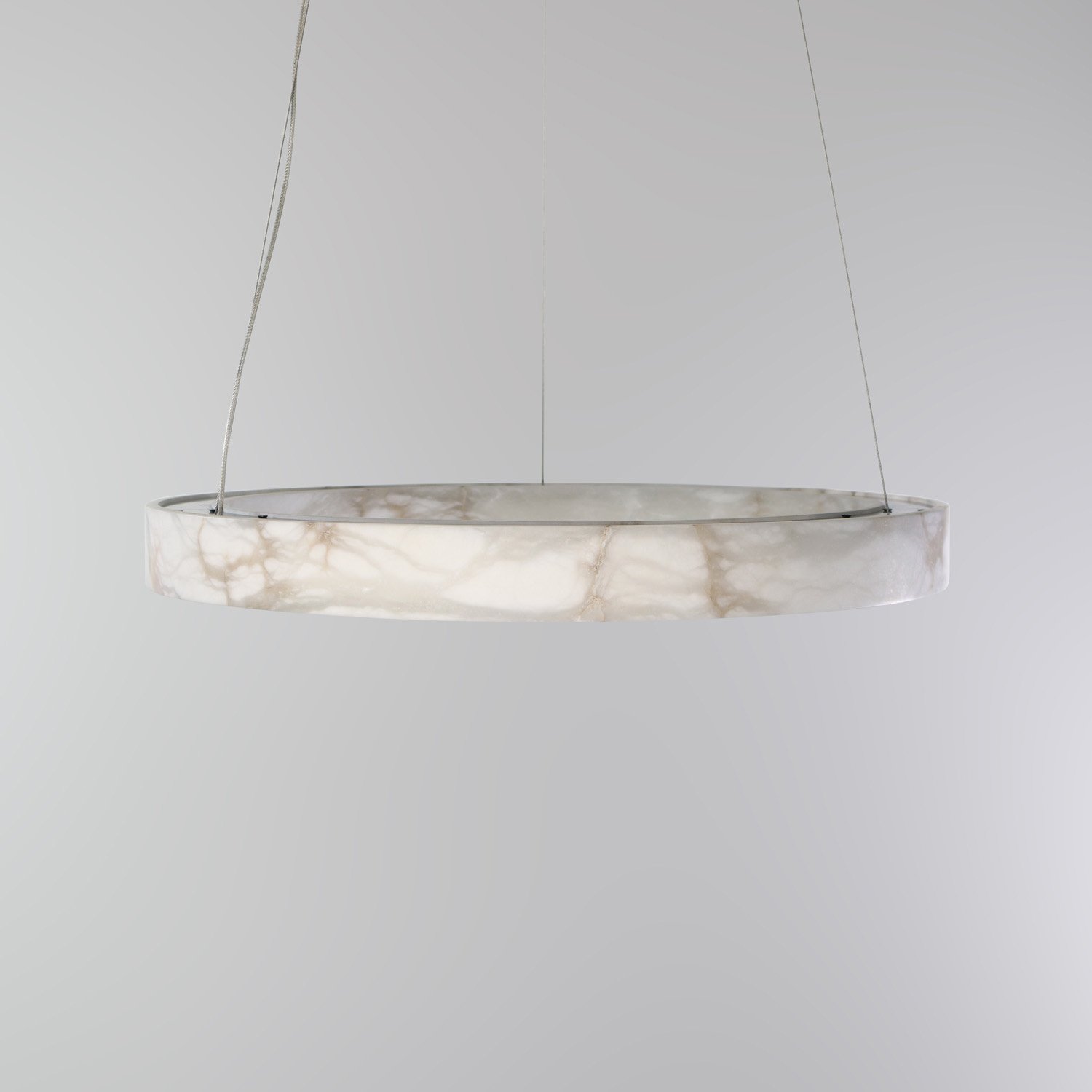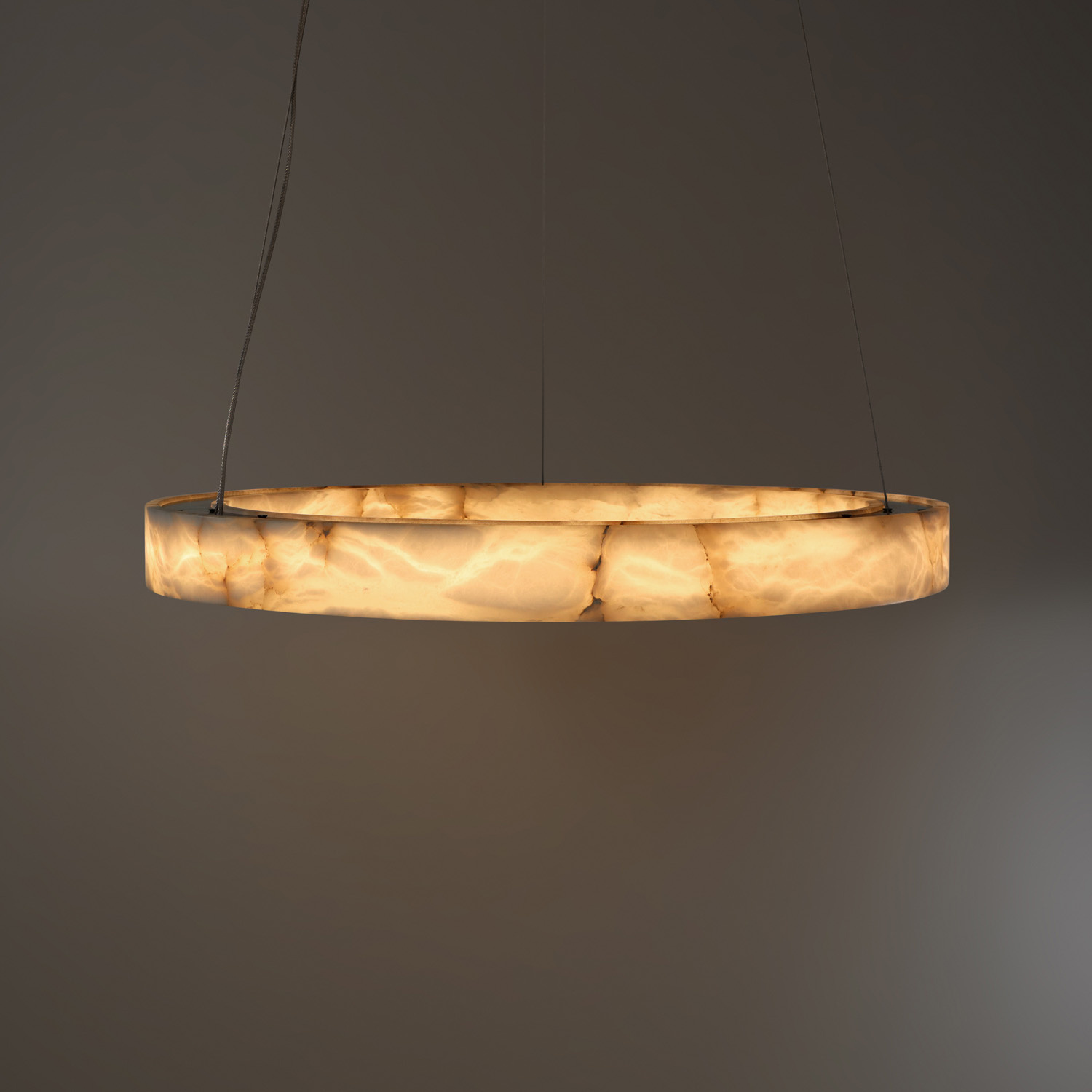 HALO 600 suspended ring light
Make a statement with this unique round suspended lamp made from a solid piece of alabaster natural stone. The unique support structure of the LEDs ensures an even light distribution over the entire surface.