01 / Mar / 2023
Project: Kitchen lighting, Meteren (Netherlands)
The CLIXX SLIM magnetic rail lighting system is an all-in-one lighting solution. Even under a skylight, uninterrupted light lines can be realized. Different types of light modules provide the ideal work lighting for the kitchen.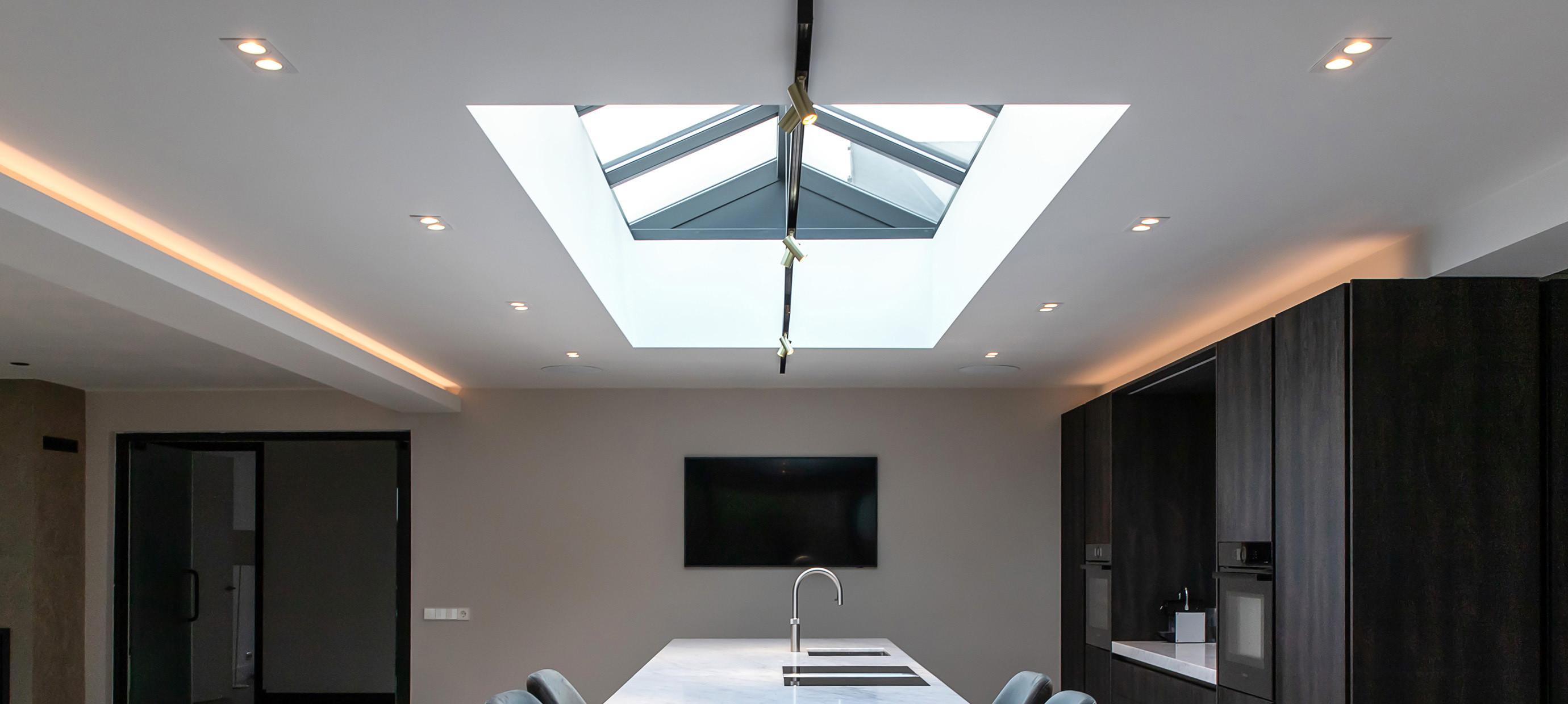 Project: Kitchen lighting, Meteren (Netherlands)
Lighting: Lightinova
Photography: Jip Neele
Used products:
- CLIXX SLIM magnetic track lighting system
The CLIXX SLIM magnetic track lighting system offers 4 installation options: surface-mounted on all surfaces, built-in and semi-recessed with the recessed kit and suspended with the suspension kit. There is a special recessed profile for plaster walls and ceilings.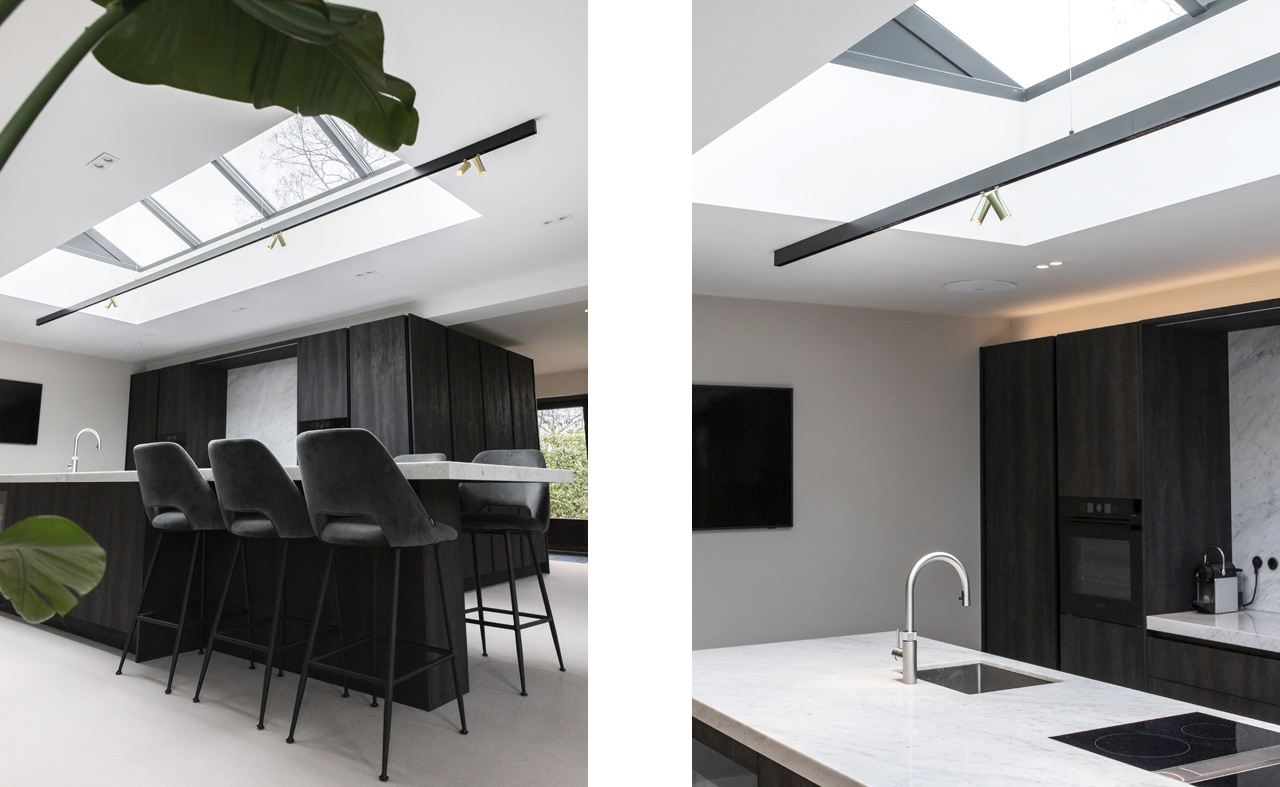 A combination of two installation options was made in this project by the interruption of a skylight in the ceiling. Surface-mounted and pendant profiles provide an uninterrupted light line here.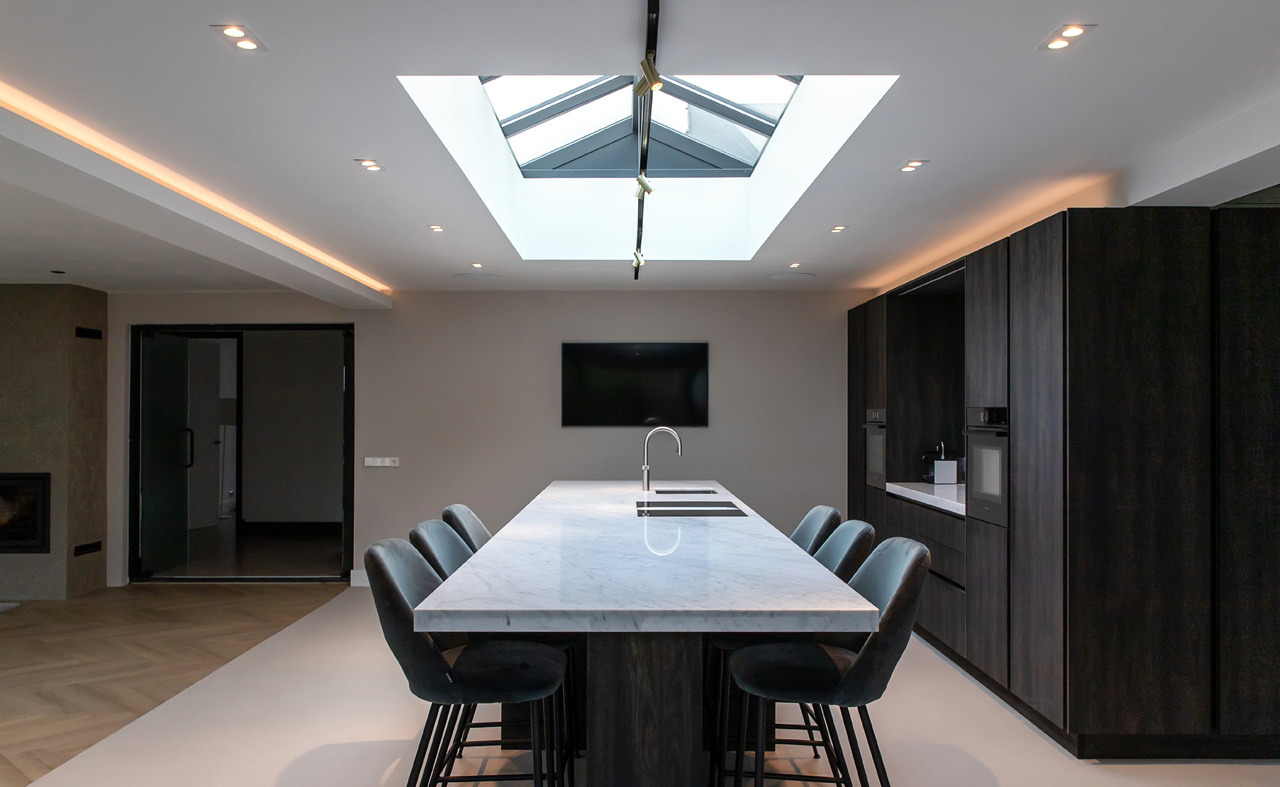 The various light modules are magnetically connected to the profile by a simple click. A light module is available for every application. Linear light modules with high light output and diffused light for general lighting and spot modules with focused bright light for accent lighting make the CLIXX SLIM magnetic track light system an all-in-one solution.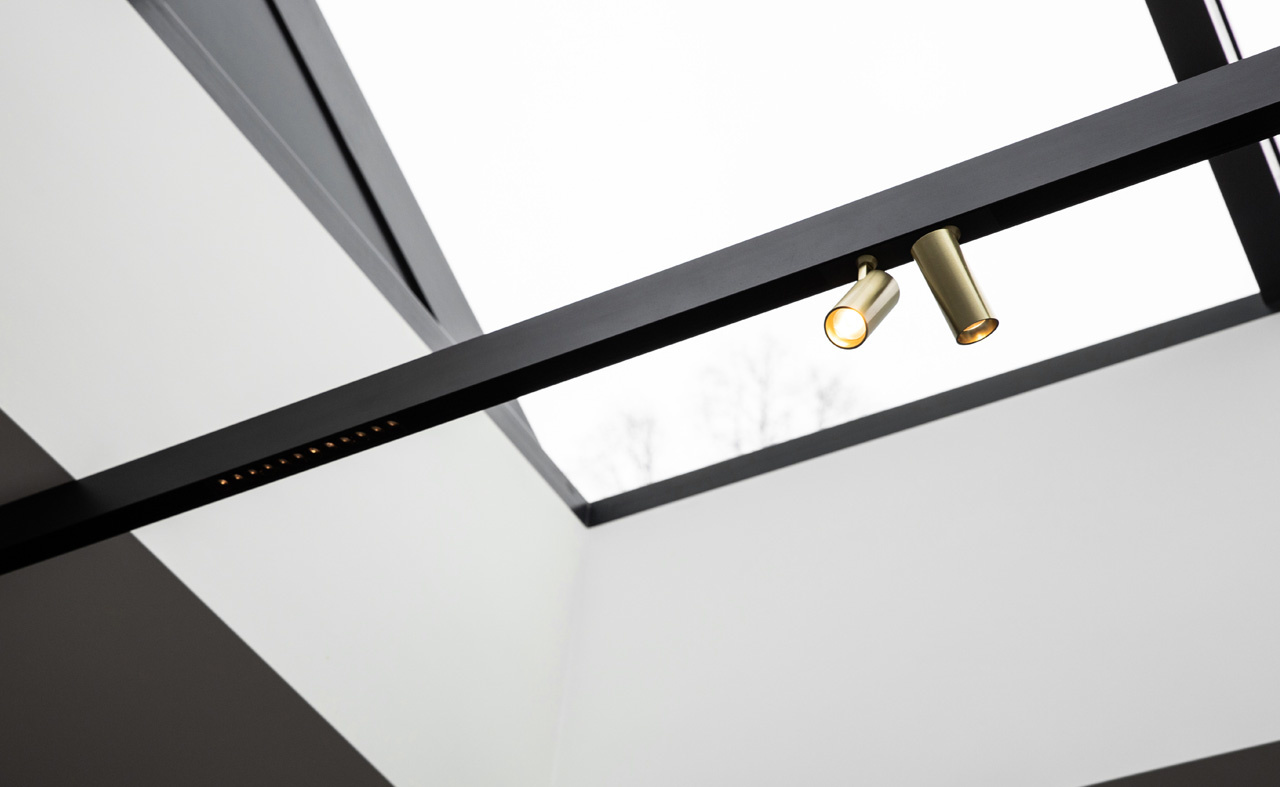 A combination between linear lighting and spot modules is very suitable for applications in a kitchen. The spot light modules can be rotated 360 degrees and tilted 90 degrees. Suitable for illuminating the cabinet wall. These spotmodules are available in black, white and gold. The gold brushed spotlights add more atmosphere and definition to the system. DOT modules are placed above the cooktop and sink, as they have a wide degree beam, providing good working lighting. Equipped with an anti-glare technology that prevents looking directly into the light source.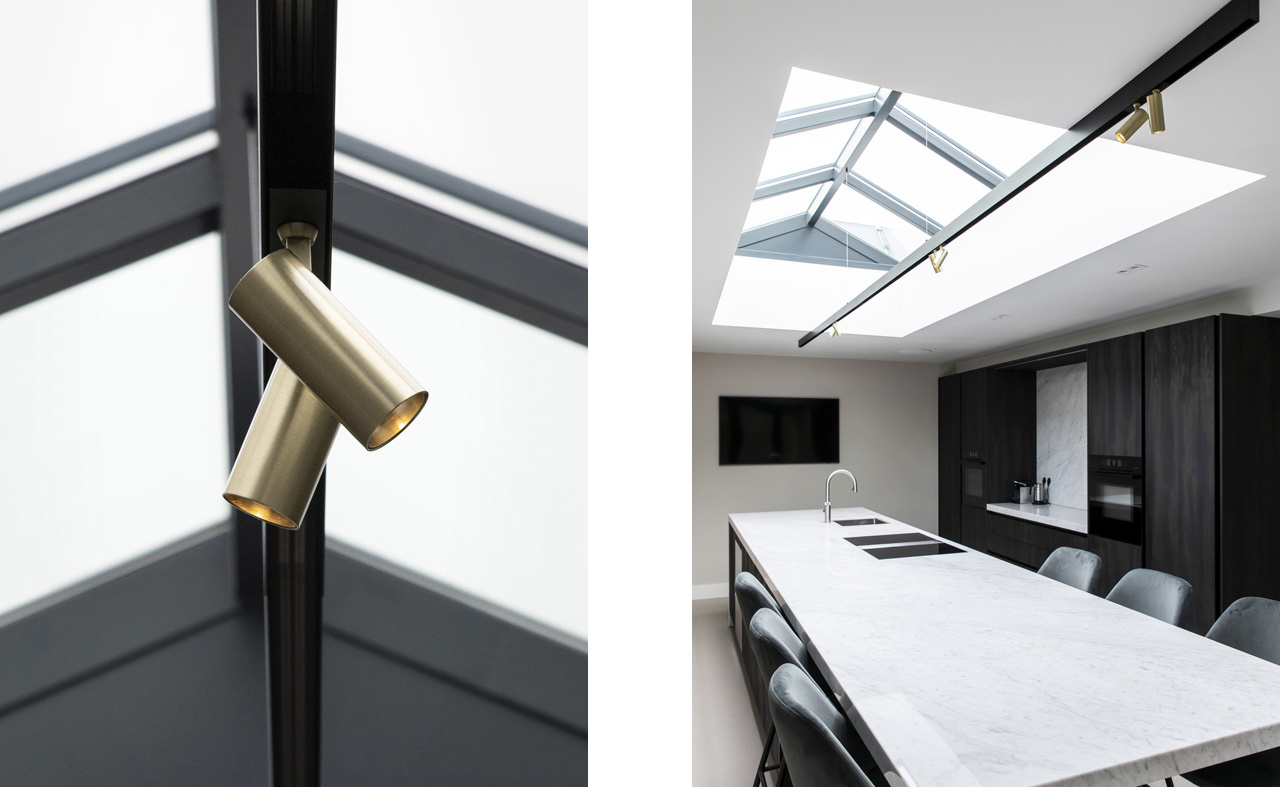 The result is an uninterrupted light line that perfectly illuminates the kitchen and the cabinet wall behind it. With, of course, a very satisfied client.