22 / Oct / 2021
Project: The Cirqle, Amsterdam (the Netherlands)
The Cirqle is an online marketing platform that enables brands to acquire new customers. In addition, this platform gives access to top creators and its own sales technology for influencer content and content reinforcement. Last summer they moved to a new office building on the canal in Amsterdam where Lightinova provided the lighting solutions.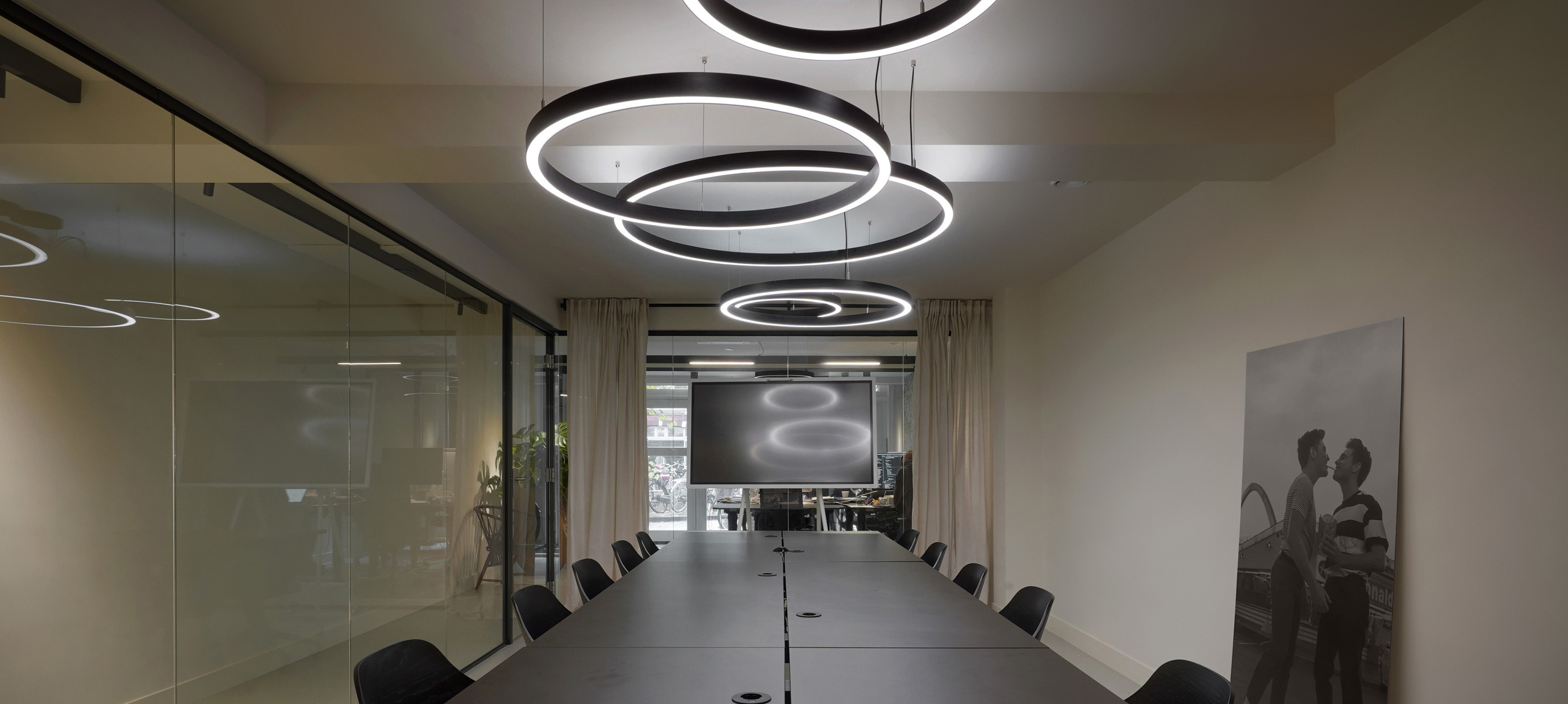 Project: The Cirqle, Amsterdam (Netherlands)
Lighting: Lightinova
Photography: Robert Koelewijn
Used products:
- CLIXX magnetic track light system
- LED ring pendant lamp HALO up-down
Lightinova provided various lighting solutions in this modern canal building in Amsterdam. The function of the room has been considered, so that the lighting meets the requirements of a productive office environment and at the same time radiates a homely atmosphere.
An eye-catcher has been created above the conference table by positioning several HALO up-down LED ring pendant lamps in different sizes. The LED ring pendant lamp HALO up-down collection is available in the dimensions ø600 mm, ø900 mm, ø1200 mm and ø1800 mm. The HALO up-down lamps are equipped with Dim-to-Warm lighting, so that the color temperature can be determined, and scenes can be created.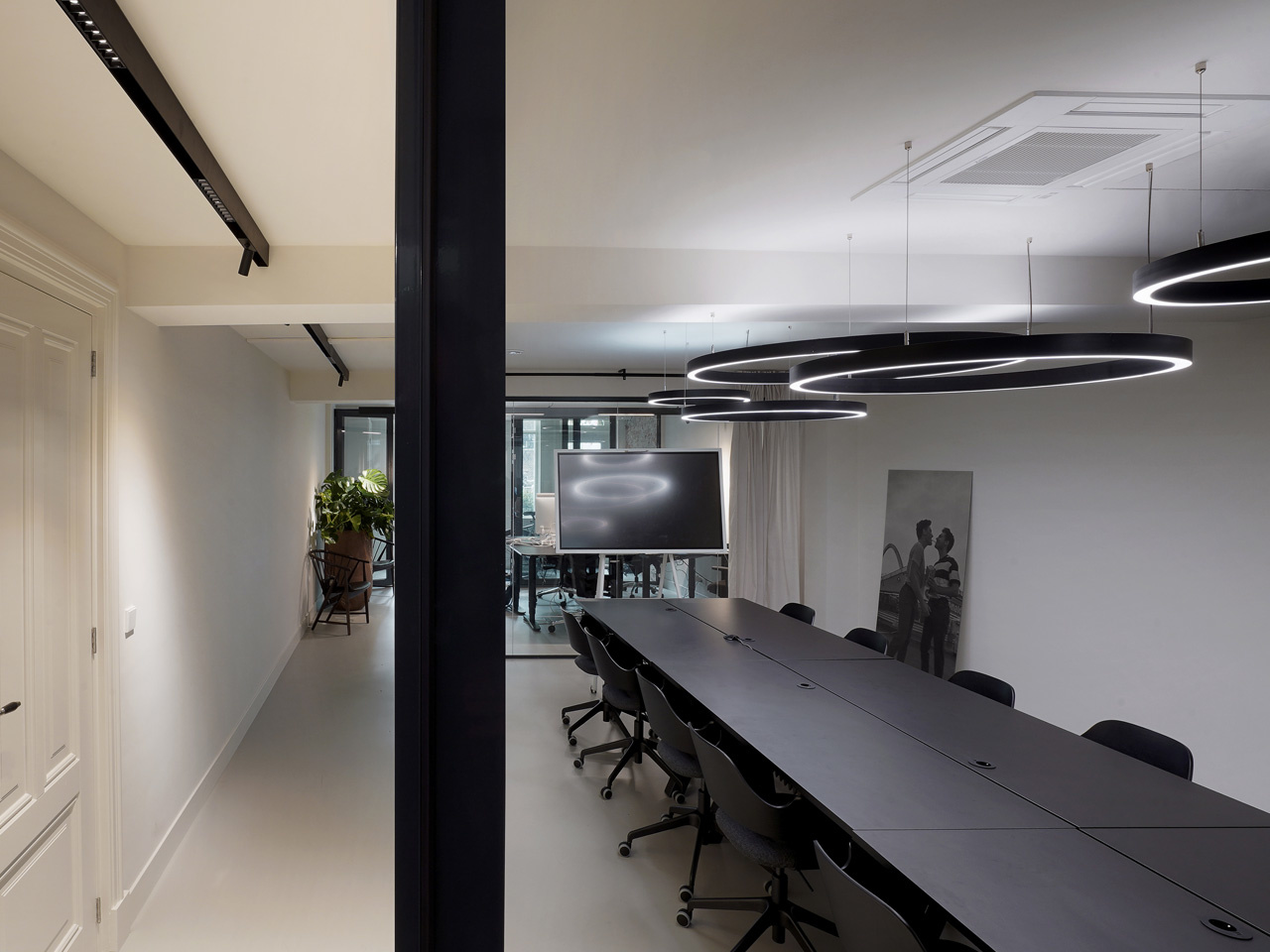 All lighting in the building is connected to the Philips HUE network. This means that not only can the Halo LED rings be controlled separately from each other, but Up and Down can also be operated separately. All tracks of the CLIXX magnetic rail system are also controlled via Philips Hue. As a result, the modules of the CLIXX system can be dimmed separately from each other. It is therefore possible to control and group light modules separately from each other in the same track.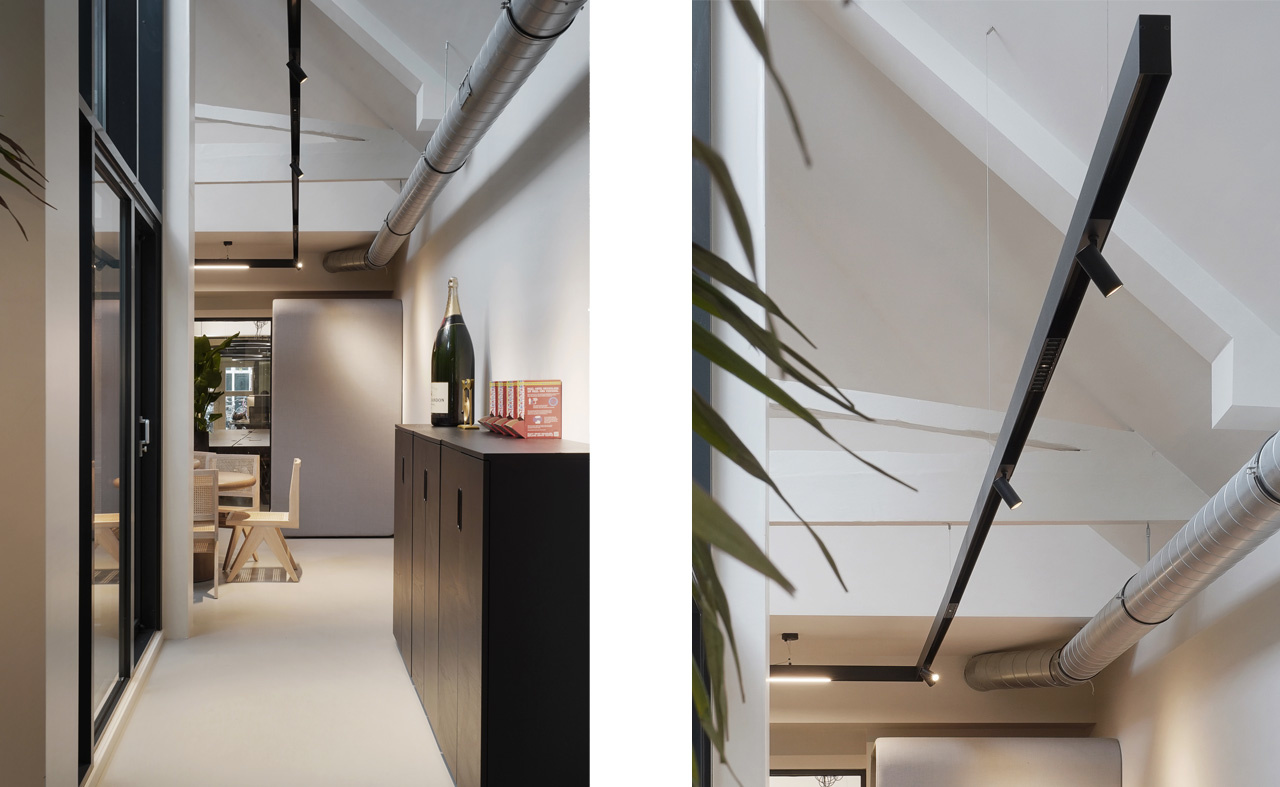 With the CLIXX magnetic rail system, several uninterrupted lines have been realized where a light module can easily be placed at any desired location. CLIXX offers a range of luminaires with different properties and light beams for different applications. The fixtures are magnetically attached to the rail, making it easy to swap and position them while the power is on.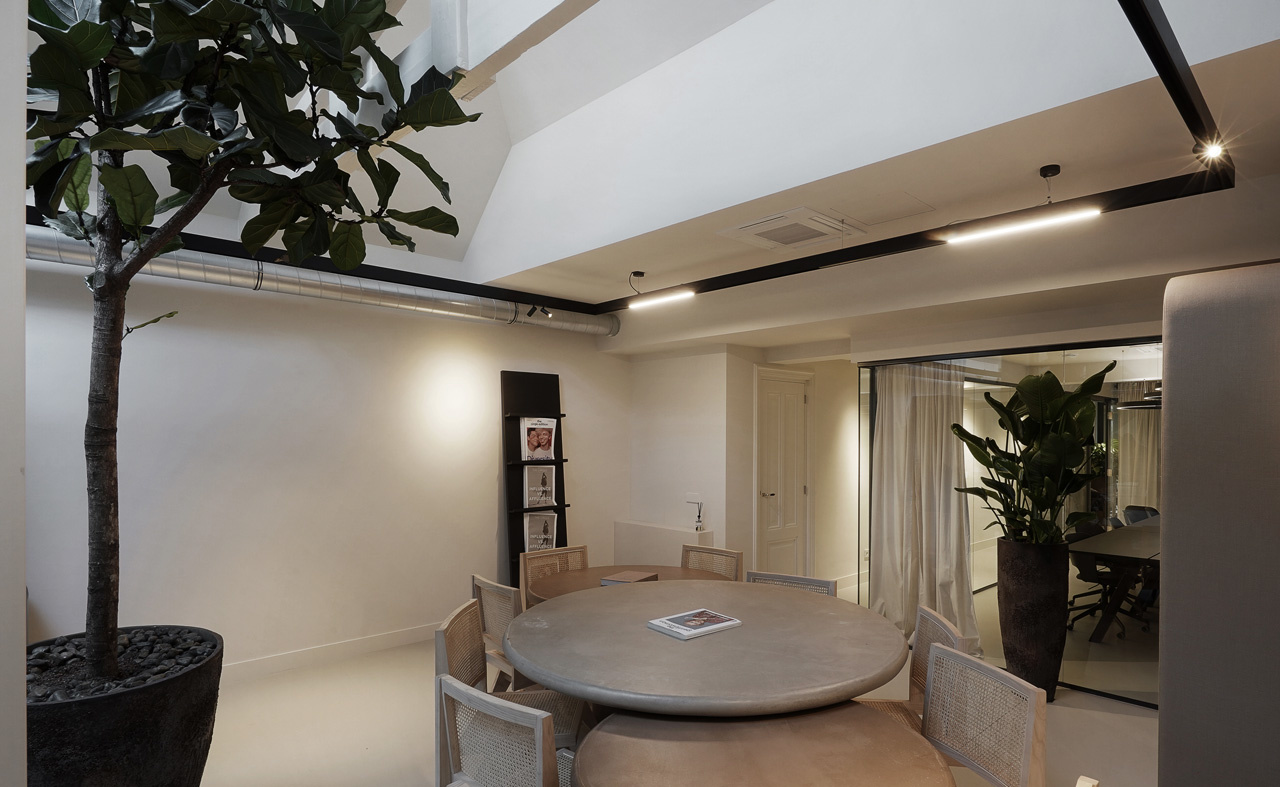 The CLIXX magnetic rail system is used in this office building as a hanging system and as a surface-mounted system. DOT modules are used for overall luxurious lighting and SPOT modules to highlight accents. LINE modules have been applied above the desks for functional work lighting.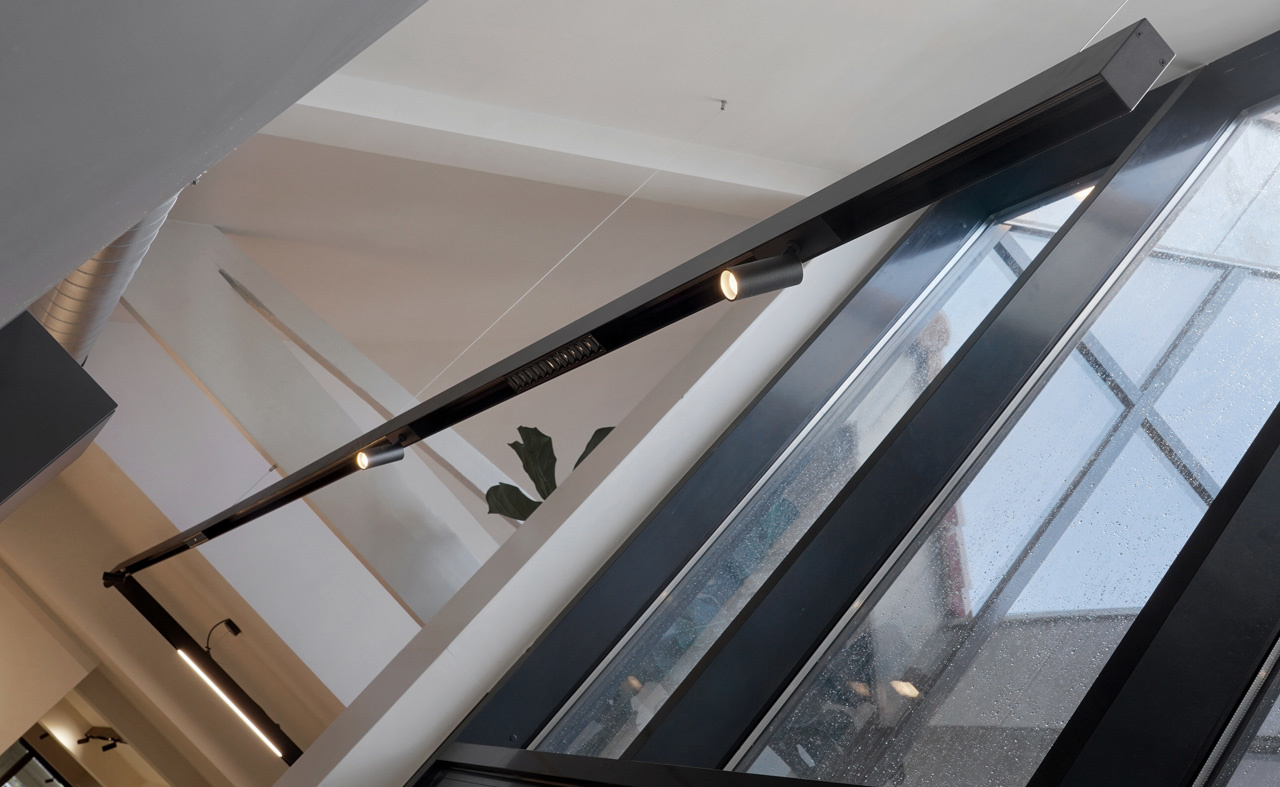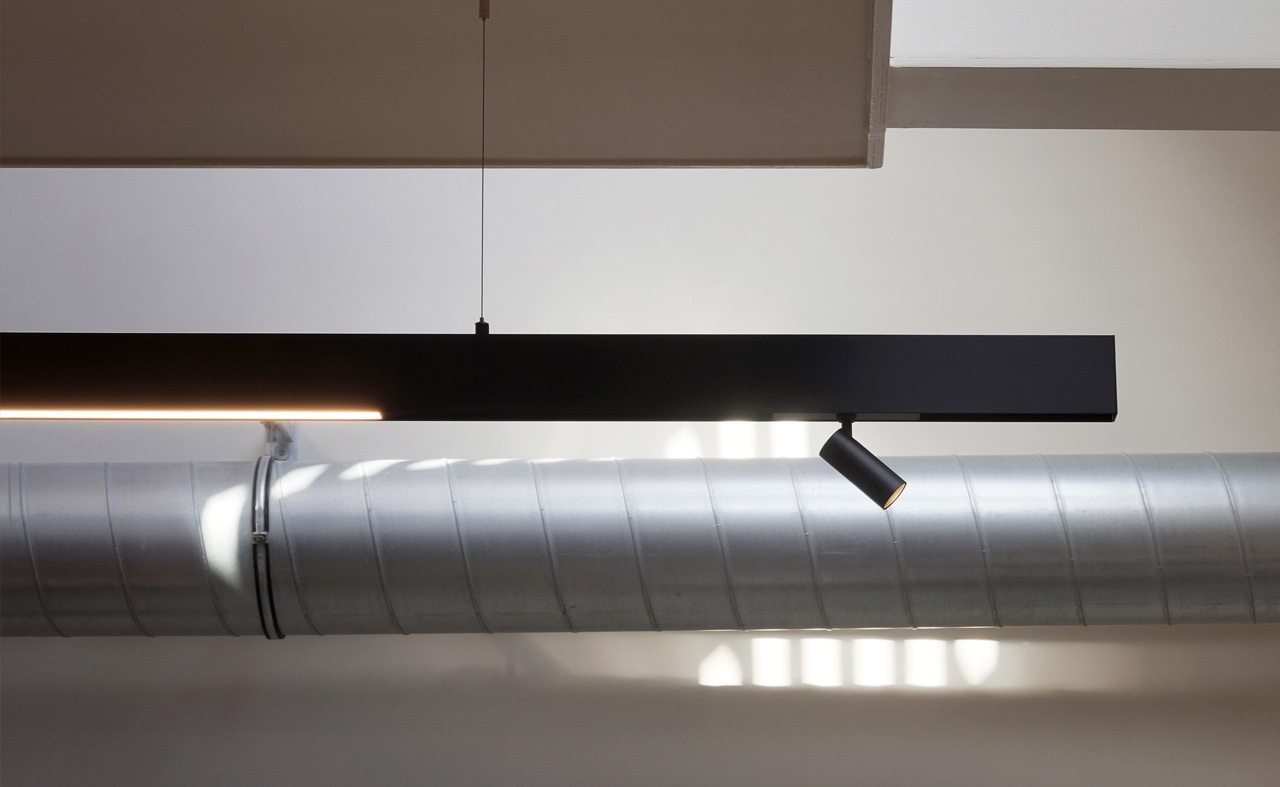 All this results in a modern, pleasant office environment and a very satisfied client.