23 / Mar / 2023
Project: Villa in a forest surroundings with a Japandi interior style
Calmness is created by the large windows through which you are embraced by the forest surroundings. The serene atmosphere is also reflected in the interior through the use of light colors, natural materials and the CLIXX SLIM magnetic track lighting system that blends seamlessly with it. The Japandi interior style combines Japanese and Scandinavian design, resulting in a minimalist look with functionality that is warm and soothing.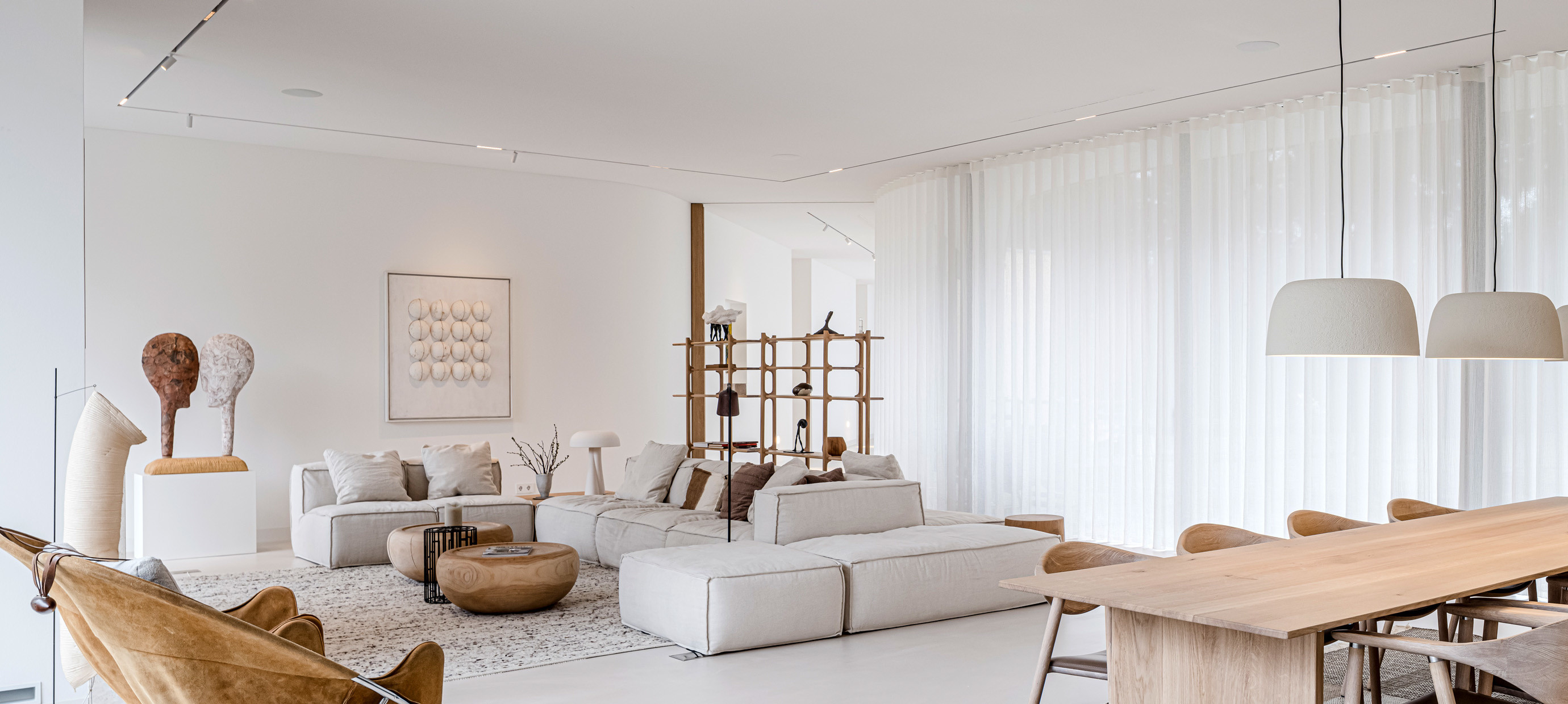 Project: Villa in a forest surroundings with a Japandi interior style
Lighting: Lightinova
Photography: Peter Baas
Used products:
- CLIXX Slim magnetic track lighting system
The CLIXX SLIM 24V magnetic track lighting system is specifically designed for residential houses. The slim profile offers elegance and sophistication without compromising on performance. The CLIXX Magnetic track lighting system can adapt to any interior and moves effortlessly through any space. The white, trimless recessed profile is integrated seamlessly into the ceiling and provides a serene appearance.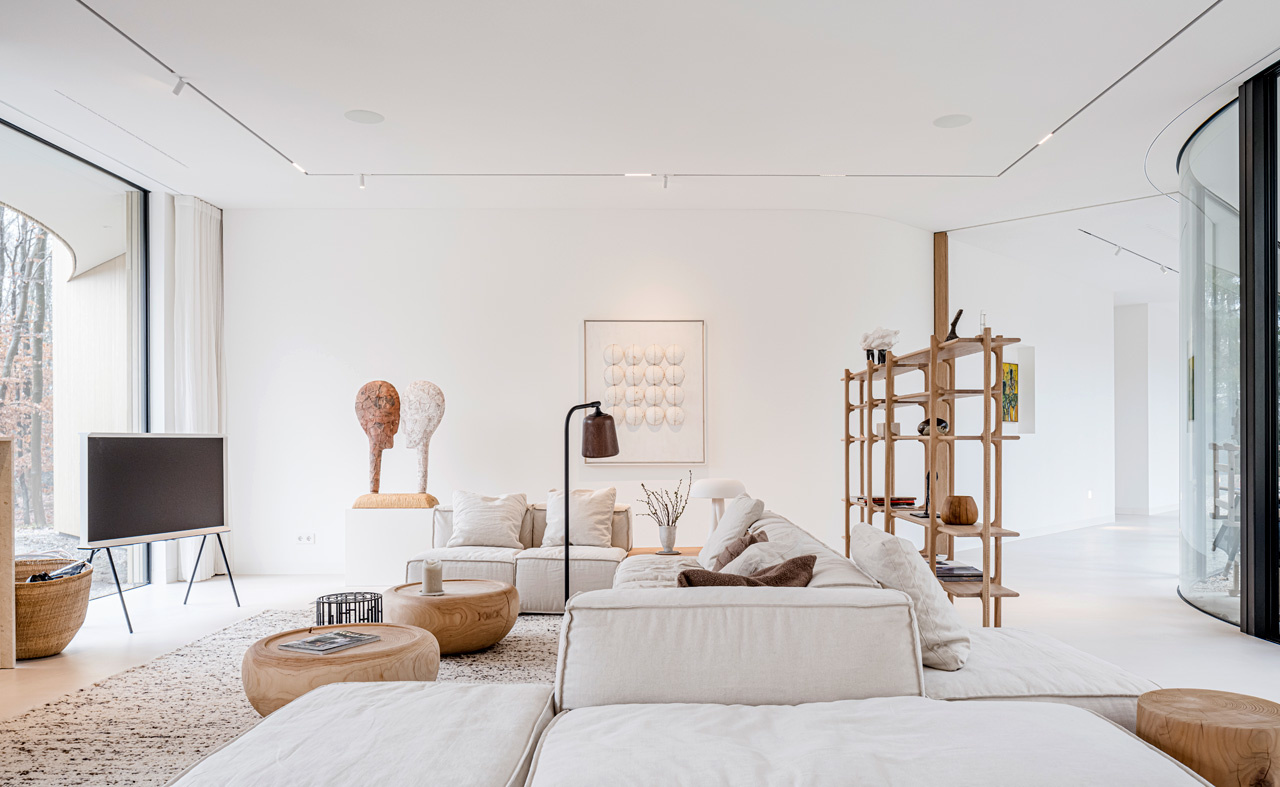 Various corner connections make it possible to realize different shapes in addition to a straight line. The use of straight light lines at the windows lengthens and accentuates the interior design. Due to the corner connections, it is possible to create other shapes, as in this project a U-shape and L-shape were realized.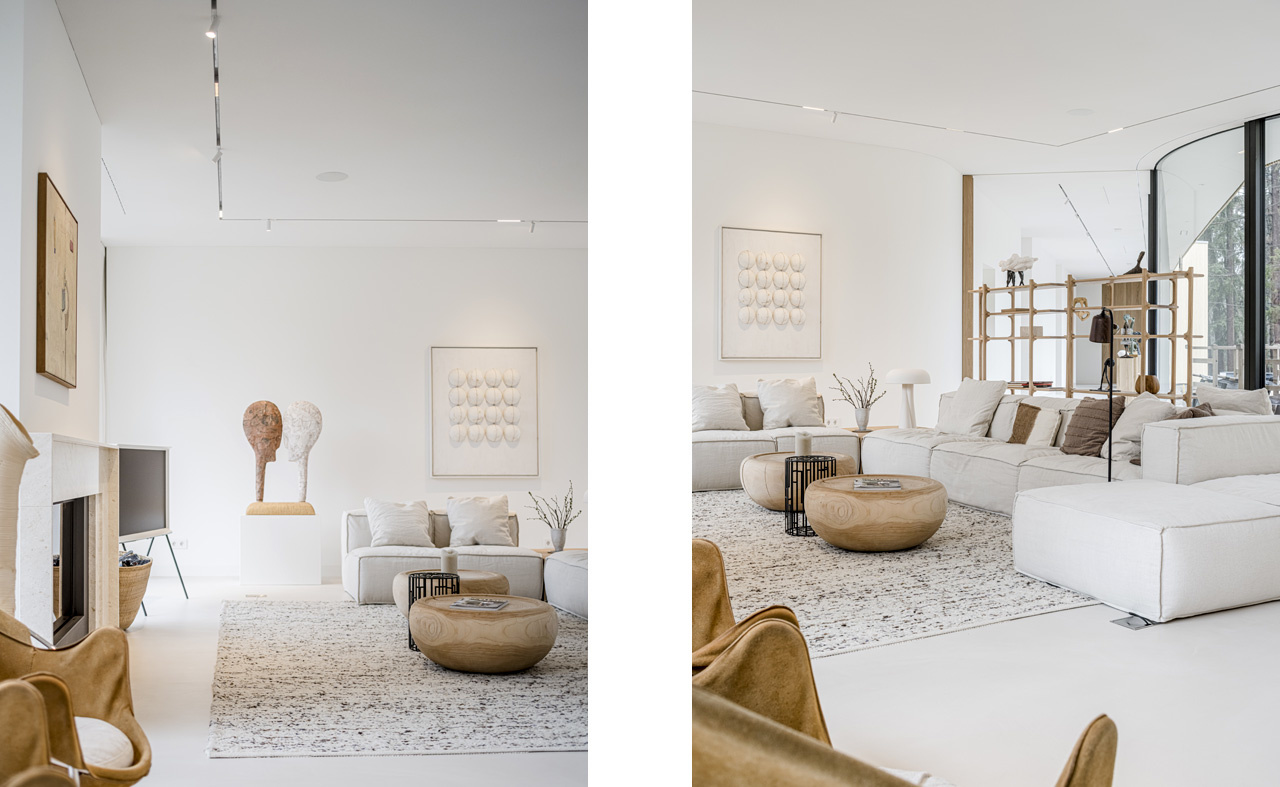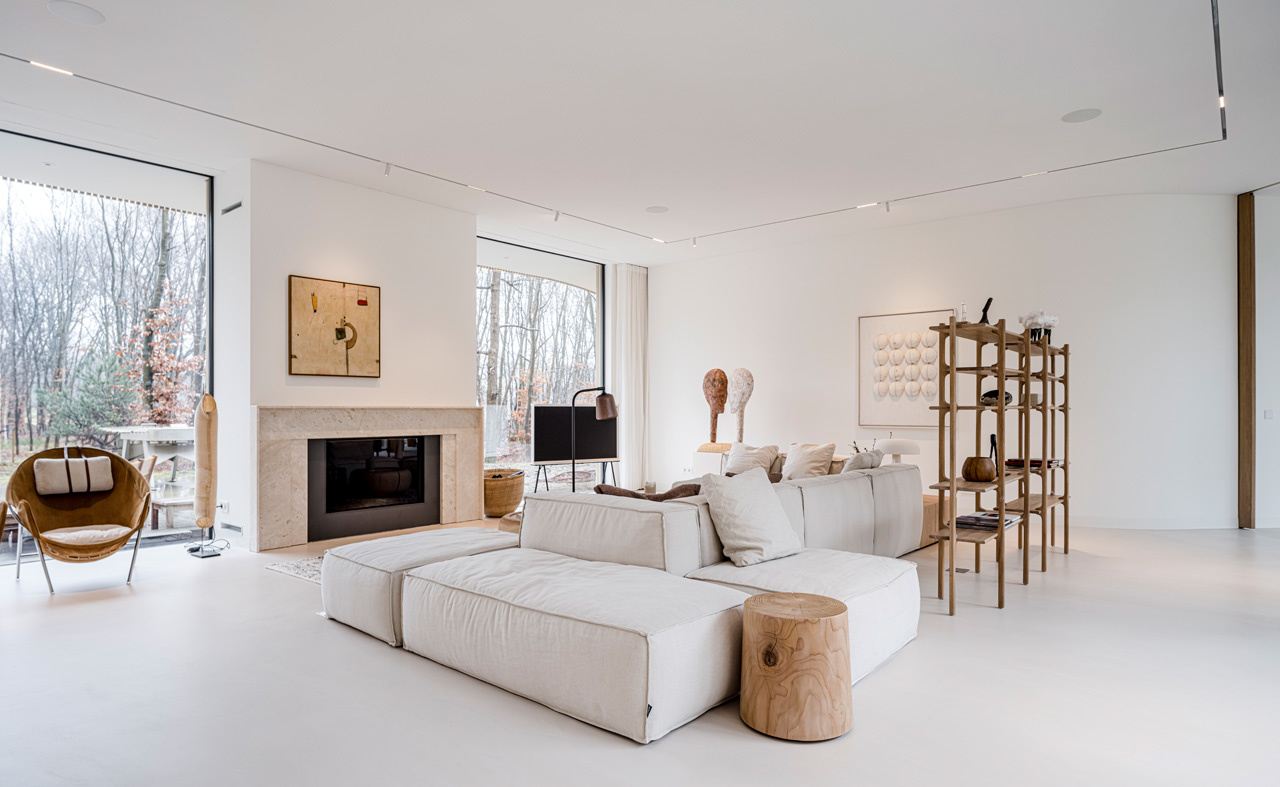 Each CLIXX magnetic light module is equipped with a high-quality integrated LED light source with unique light distribution. Light modules can be added, moved and removed, allowing the system to easily adapt to any changes in the space.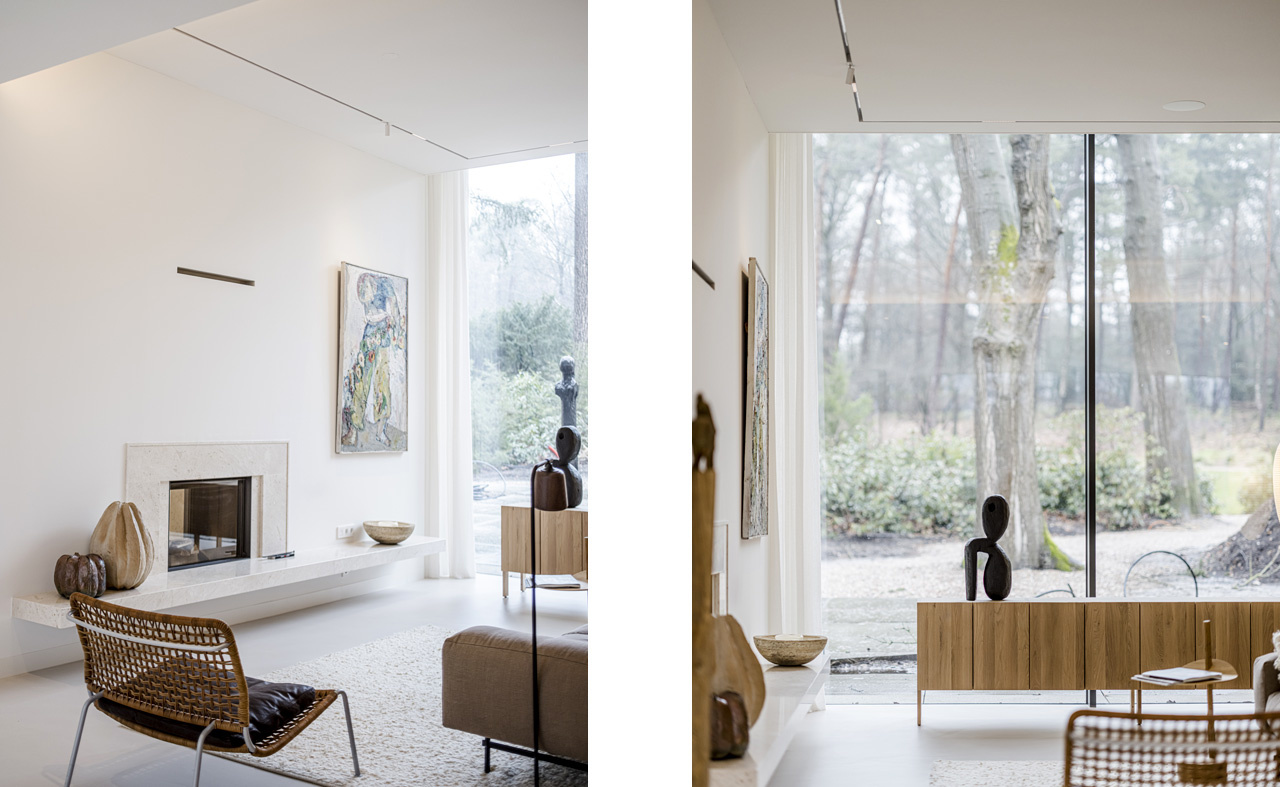 Different light modules offer the perfect light for every application. Linear light modules with high light output are used for general lighting and spot modules with focused light for accent lighting are used to illuminated the beautiful art making the CLIXX SLIM system an all-in-one lighting solution.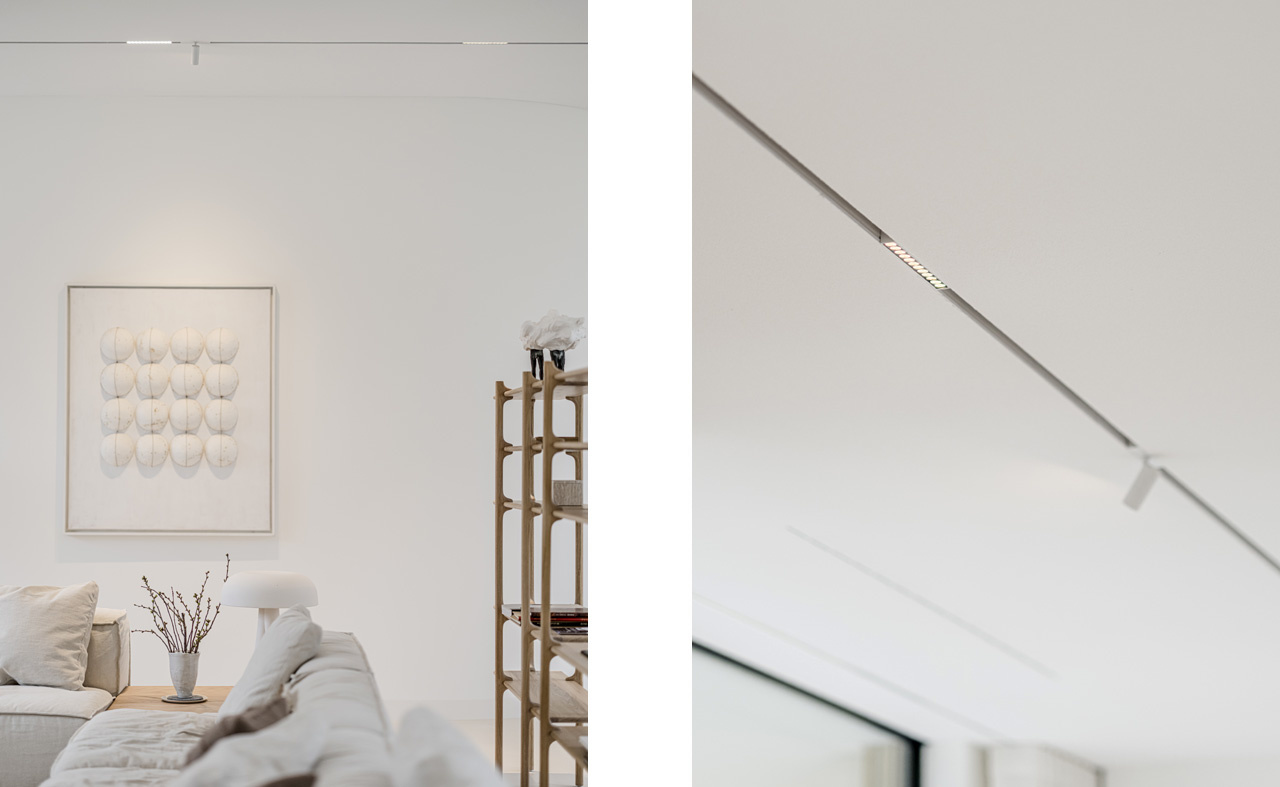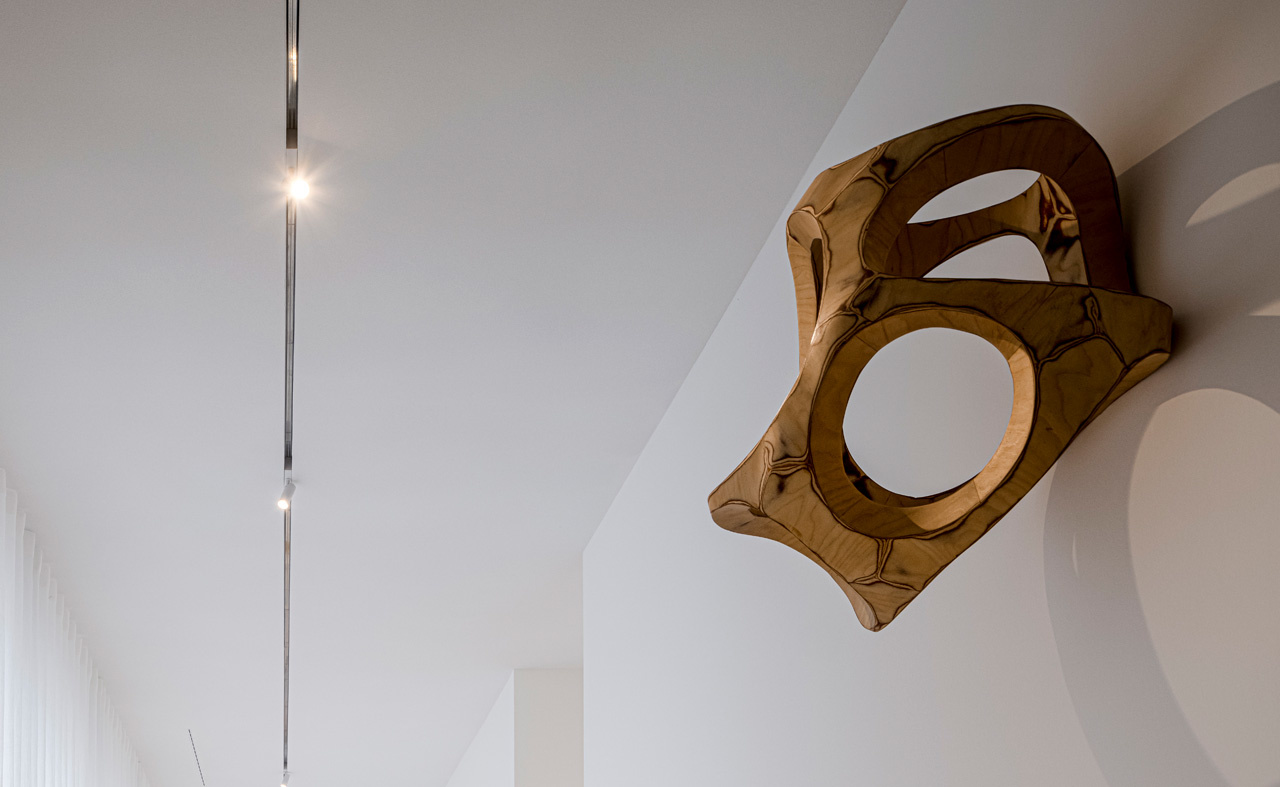 The LED modules are standard equipped with warm neutral light with a color temperature of 3000K. Also available on request in 2700K (very warm light), 4000K (cool light). In this project, all lighting is provided in 2700K to create a warm atmosphere and ambience.
The CLIXX SLIM magnetic rail lighting system offers multiple control options. For this project all lighting is switched with DALI. With DALI, you have full control over the light. DALI makes it possible to set each lamp individually or to assign it to a group. With DALI you can create different light scenes in every room which are stored. An optional motion sensor and dimmer help to significantly reduce energy consumption. This makes DALI particularly suitable for objects such as offices, shops, restaurants or hotels. 2 extra control wires are required to connect DALI.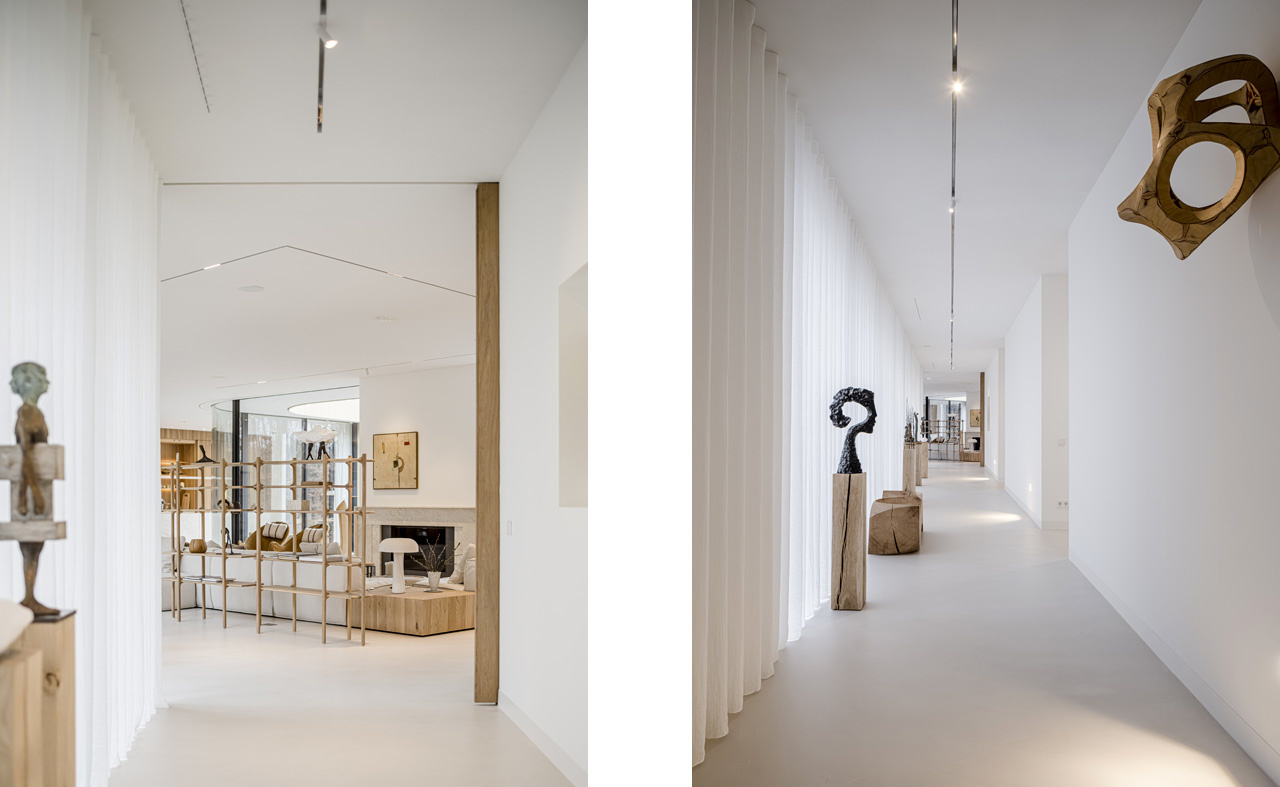 The end result is a beautiful interior with a forest landscape to which the lighting fits seamlessly.