11 / Feb / 2021
Project: Stebru office, Nieuwerkerk aan den IJssel (the Nederlands)
Stebru has grown into a household name in the construction and real estate world.
With over 90 specialists under one roof, Stebru is a medium-sized construction company that develops, sells, realizes and manages. To accommodate this growth, it was decided to expand with a completely new floor.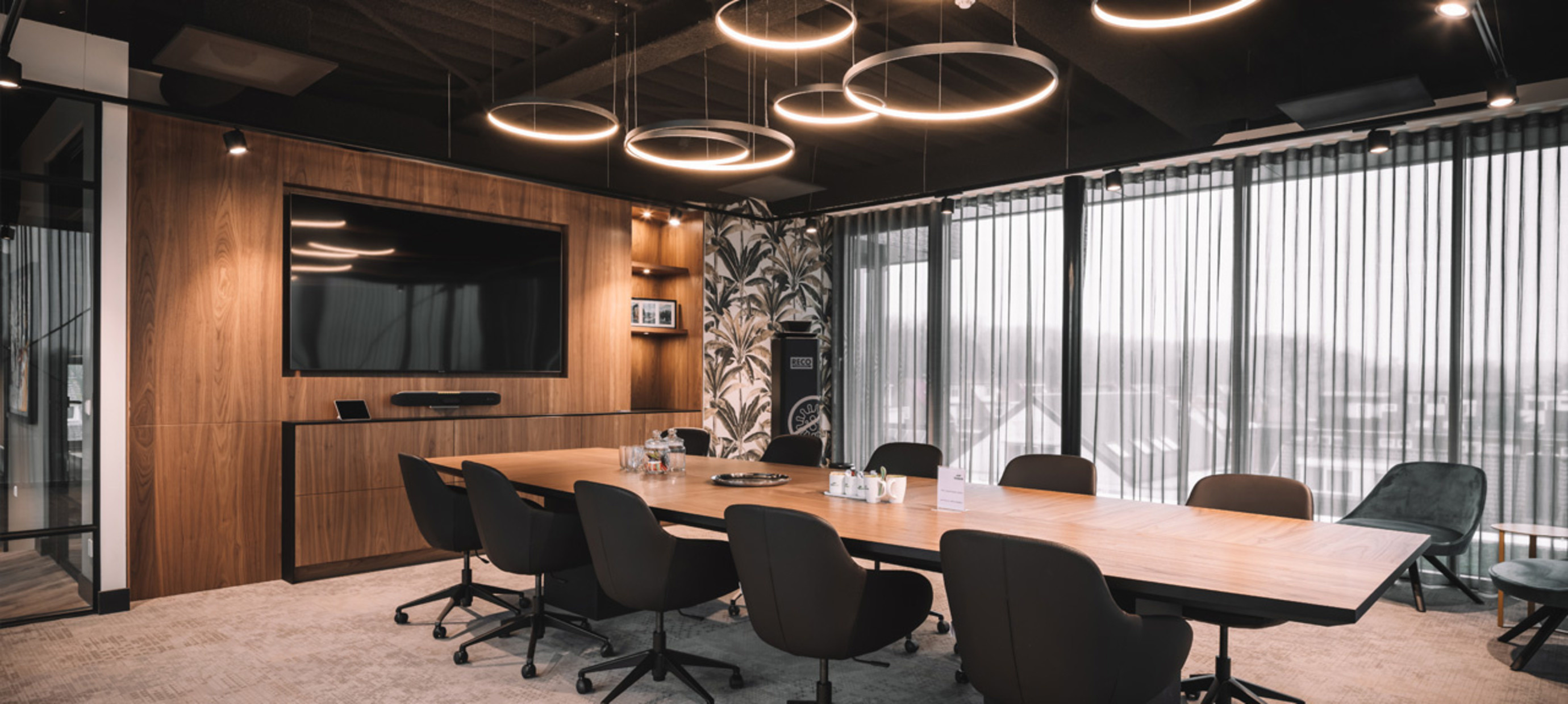 Project: Stebru office, Nieuwerkerk aan den IJssel (The Netherlands)
Lighting: Lightinova
Photography: Peter Baas
Used products:
- CLIXX magnetic track light system
- LED ring pendant lamp HALO
- LED wall lamp BOXX
- Linear LED pendant lamp 
A modern workplace, rich in green and light. To ensure the latter, Lightinova provided a lighting plan that meets all the requirements of a productive office environment. For general lighting, all areas are equipped with track lighting and downlights.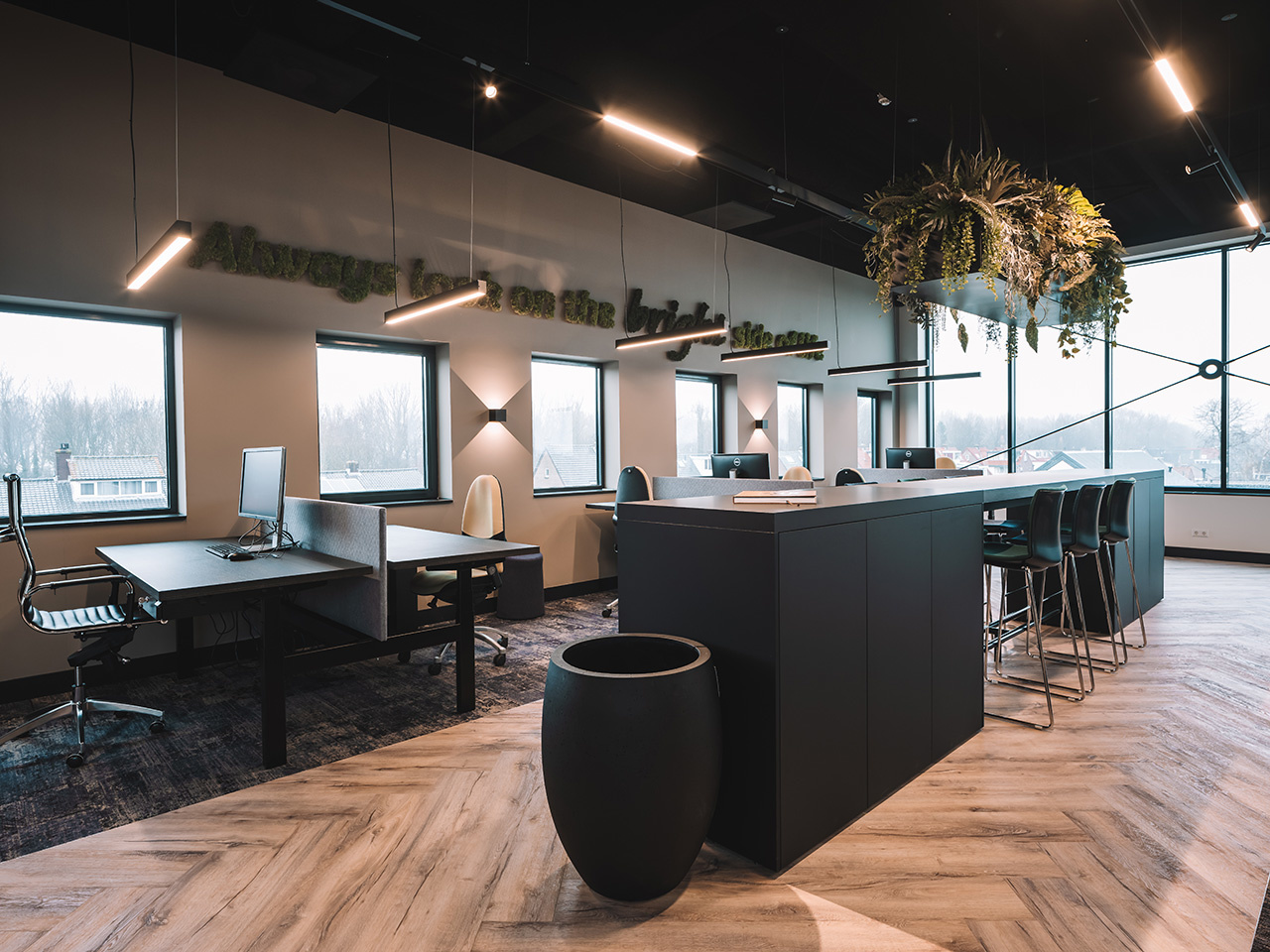 With the CLIXX magnetic rail system, uninterrupted lines have been realized where a light module can easily be placed at any desired location. CLIXX offers a range of light modules with different properties and beam angles for different applications. The fixtures are magnetically attached to the rail, making them easy to swap and position while the power is on.
Each desk is equipped with custom hanging lamps, with a modern industrial look. Not only the profile can be made to measure, but also light output, color temperature and dimming technology can be customized.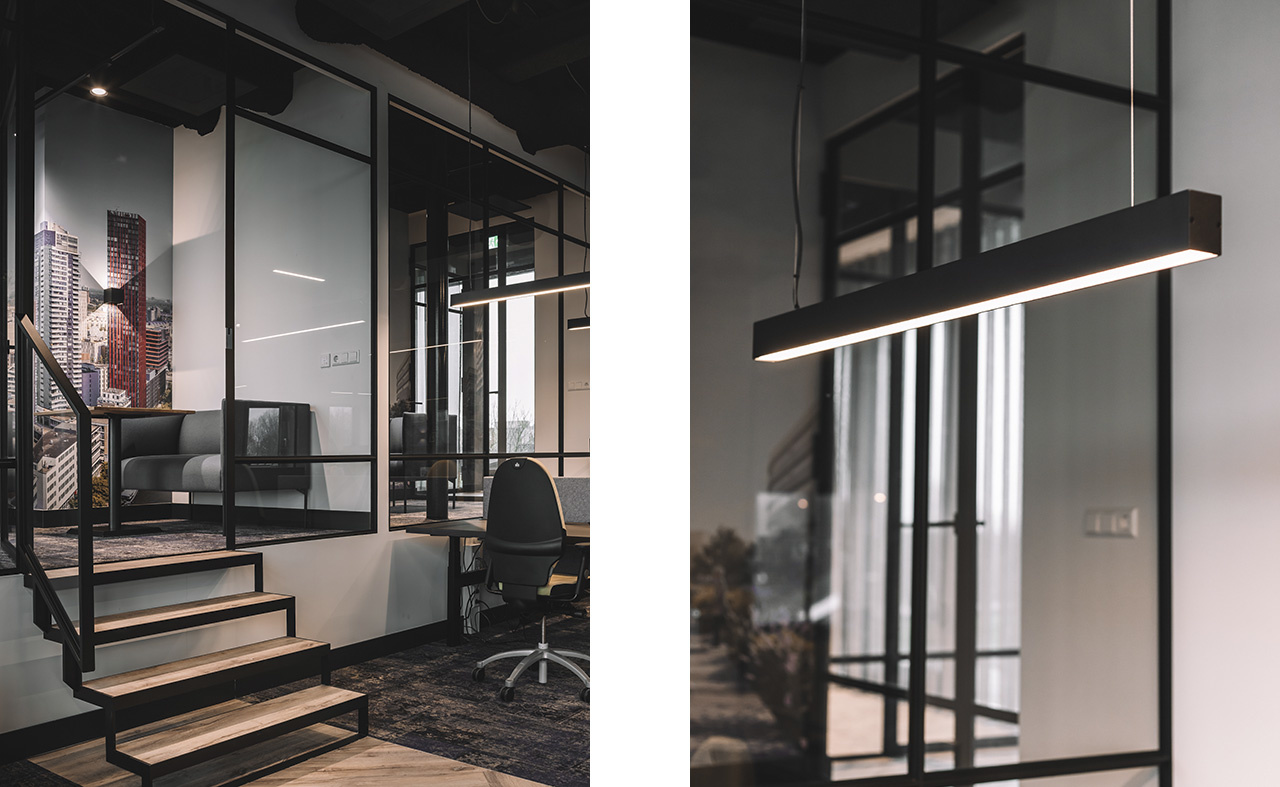 Perhaps most impressive is the pallet of HALO led ring pendant lamps in the conference room. The different overlapping diameters provide a luxurious look.The HALO led ring pendant lamp is available in the diameters ⌀1200, ⌀920, ⌀760, ⌀650 and 520mm. Of which the last 3 have been applied here.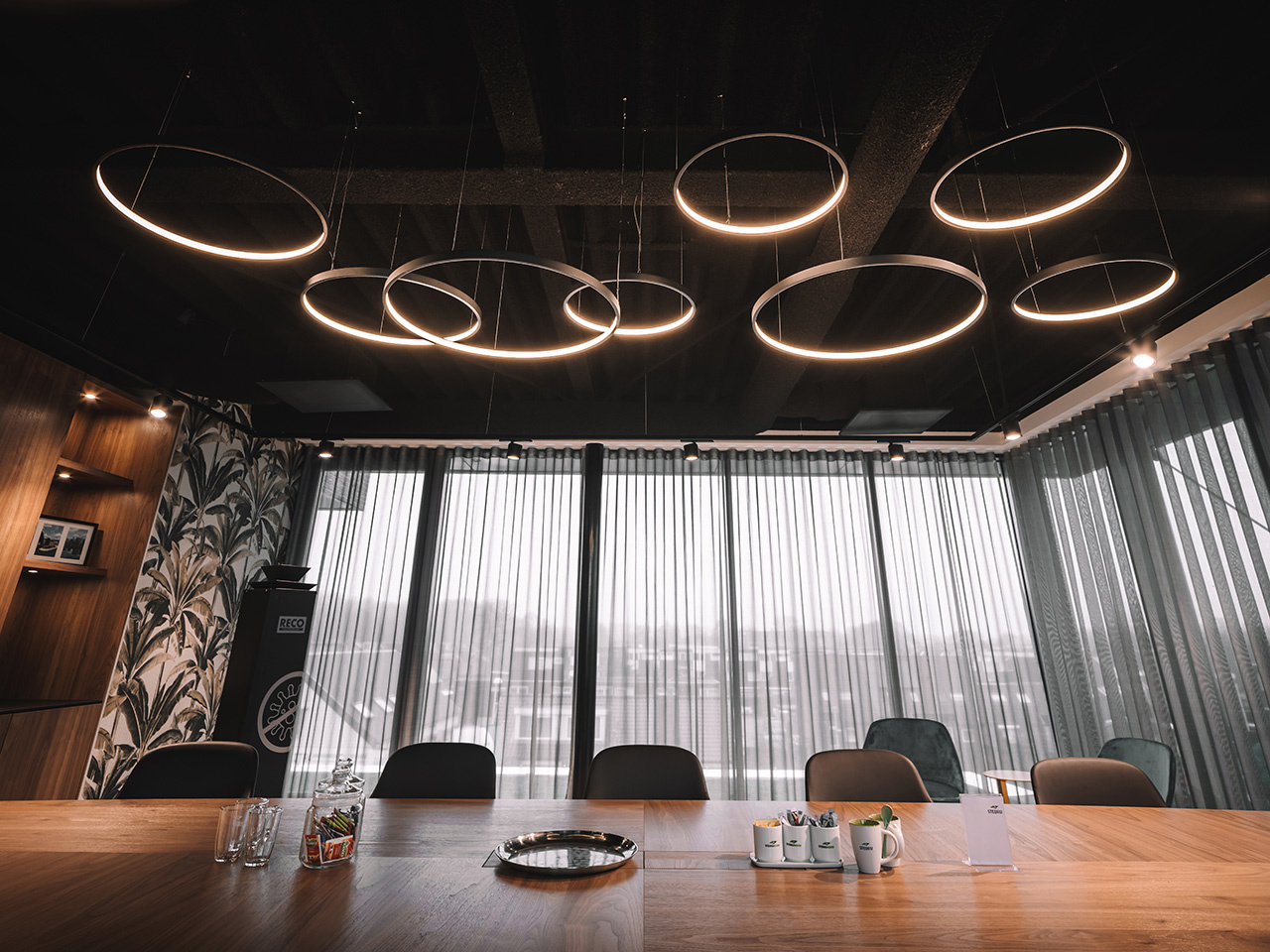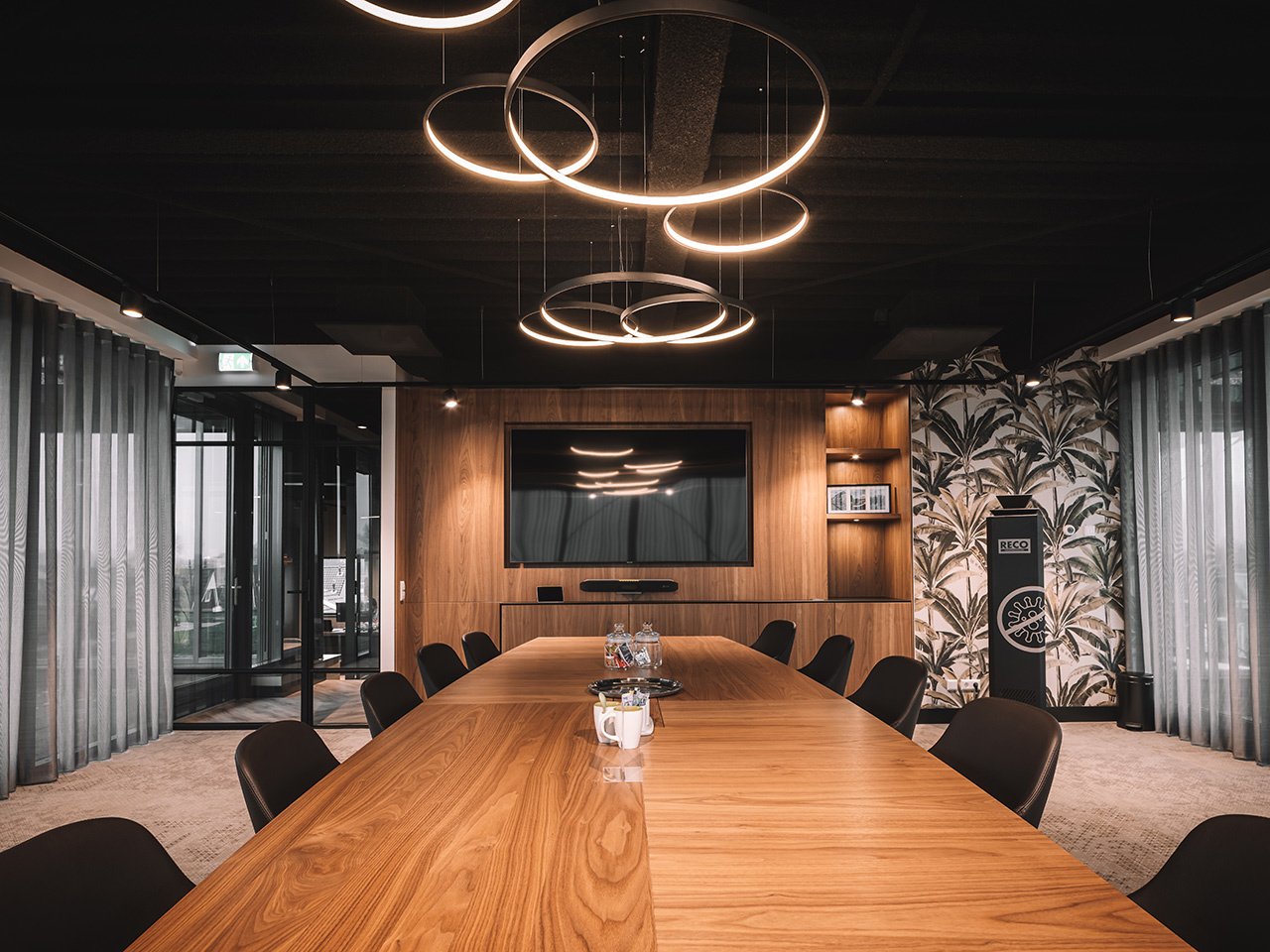 The result is a stylish new office environment and a very satisfied client.